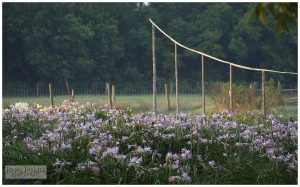 Leave a message for Jenks Farmer or Tom Hall at (803) 386-1866.
Send mail to our office at 1521 Maple St., Columbia, SC, 29205. Please note that this is our mailing address only.
You can also find us on Facebook.
Open Garden Days
The nursery isn't a place for retail sales or drop-in guests, but it is a special place and we love to share it – when it suits us to invite people.
Open days for the garden are announced only via our email newsletter list. They are not in the paper or online. Other tours can be arranged for special horticultural interests and similar organizations.