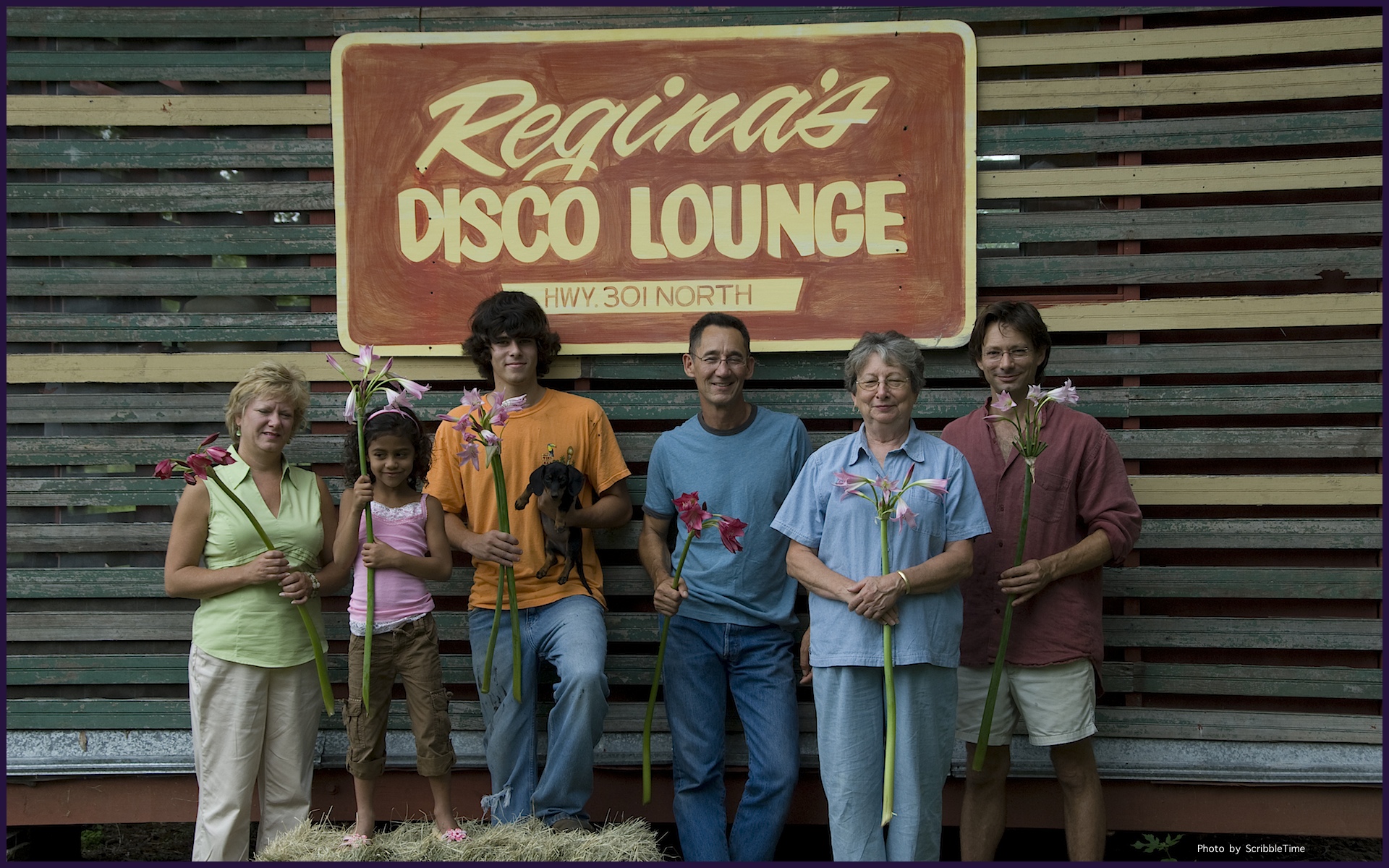 Over the years, Jenks has developed a vibrant cottage industry - a family of support made up of avid gardeners, like you - amateur and professional alike. The product? Our company, Jenks Farmer, Plantsman. 
At the heart of the Jenks Farmer, Plantsman company is our organically managed, 18th-century farm; a true plant connoisseur's nursery. It is here that we grow our famous crinums bulbs, of the Amaryllis family. Our customers are guaranteed proven varieties that are correctly named, mindfully cultivated, and healthily grown right here in our fields.  
While it's true that horticulturists and botanical gardens throughout the country seek us out for our lily bulbs, we take pride in being able to offer our high-quality bulbs to any gardener. In addition, we also offer our clients garden design. For many years, Jenks has been designing botanical gardens, small farms, public urban gardens, and private gardens, large and small. Some of his plans can be enjoyed throughout South Carolina including at the Riverbanks Botanical Garden in Columbia, the Moore Farms Botanical Gardens, the Hampton Preston Mansion, and the Florence Museum. The company has also provided campus garden designs for clients ranging in size and diversity, including Connie Maxwell Children's Home, the Fritz LaFontant Learning Center Agricultural College in Corporant, Haiti, and Cange, a small Haitian farm community. 
We have a dedicated team helping Jenks in his work. It's this inner community that makes our company a thriving cottage industry and more - a family of support for you and your gardening. Whether they're tiny urban parking lot gardens, equestrian estates, or suburban backyards, our garden designs all carry the Jenks Farmer, Plantsman unique signature, style, and flair. 
Everyone here at the Jenks Farmer, Plantsman company is passionate about educating those interested in sustainable gardening and crinum lilies. We give public lectures and write publications about the different aspects of gardening. How exactly do we do this? We travel to present at symposia, university classes, and even give environmental ethics presentations all over the country. We've worked with groups such as The Smithsonian Institute, Wave Hill Gardens, the Antique Rose Emporium, the Allendale Ladies Afternoon Social Club, and the famed Barnes Foundation in Philadelphia. Our gardening know-how is shared in books, booklets, and magazines like Carolina Gardener, Fine Gardening, Organic Gardening, Horticulture, American Nurseryman and Roots, the Scientific Journal of Botanical Garden Conservation International.
You can find our publications in our online store, accessible in the navigation bar above. Garden design services, public talks, and lecture inquiries can be made through our "Contact Us" option. Send us an email! 
From time to time throughout the year, we open our farm to others to explore and learn. Please join our mailing list to receive an invitation. You can do this simply by filling out "Subscribe to Our Newsletter" on the right side of this page. 
We're looking for well-organized, motivated students who enjoy strenuous, rewarding work taking care of dirt, plants, and customers. The daily duties include field care of bulb crops and interspersed plantings, weeding, dividing, digging and shipping orders, and planning for events and tours.We also do garden design and care of specialty gardens such as meadow and perennial gardens. Some of this work is on the road from Charleston to Atlanta.

Specialty areas of work can be assigned based on our need and intern interest.

Please be a second-year or older student working on a degree in horticulture, design or related fields. Please provide references and a resume.

Pay: $13 per hour. Plus plenty of meals, travel cost and housing on the farm, field trips and cost of professional events covered.

Housing: included in a small, funky barn studio. (which is also used for classroom during events.) When on design work, housing varies, sometimes in hotels sometimes as guest of clients.

Dates: internships work during the summer. We are flexible in date ranges and days off.

Recent interns have continued from here to:
1. Tulane University (PhD in Environmental Science),
2. Togo with Peace Corp (Composting Project),
3. Atlanta Botanical Garden (Gainesville Location),
4. Graduating from UGA in Secondary Education.

We are a small, family owned business. Communication, consideration, and desire to be part of our community are critical. Please review our website, Facebook, etc., to see if you would be a good match for our small team. If you'd like to speak to former interns, please inquire.

Email: [email protected]

Phone: 803-386-1866