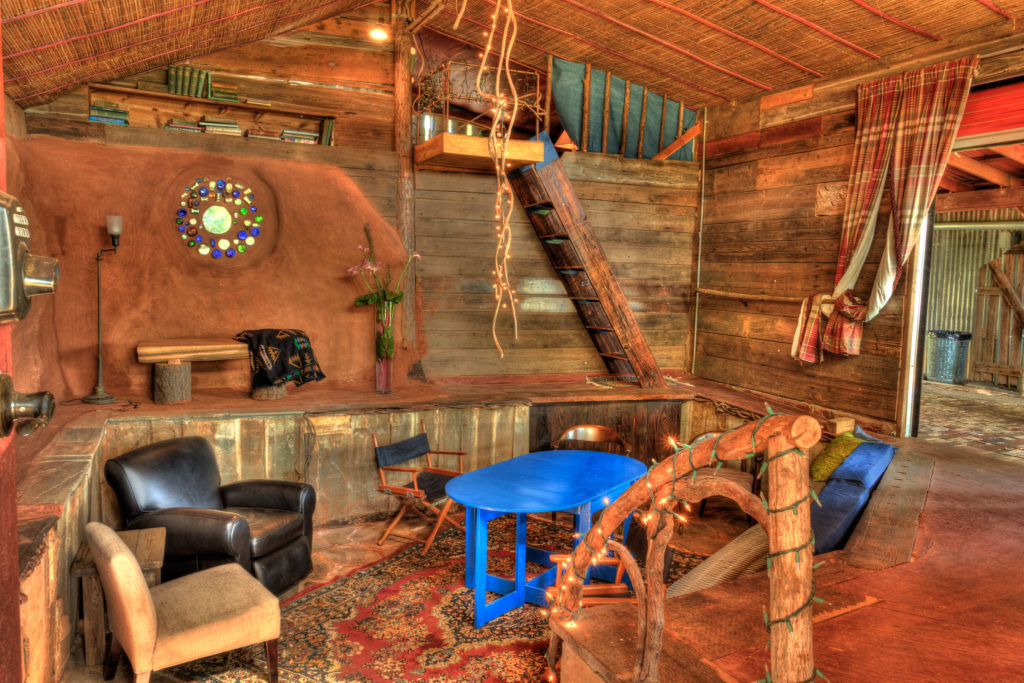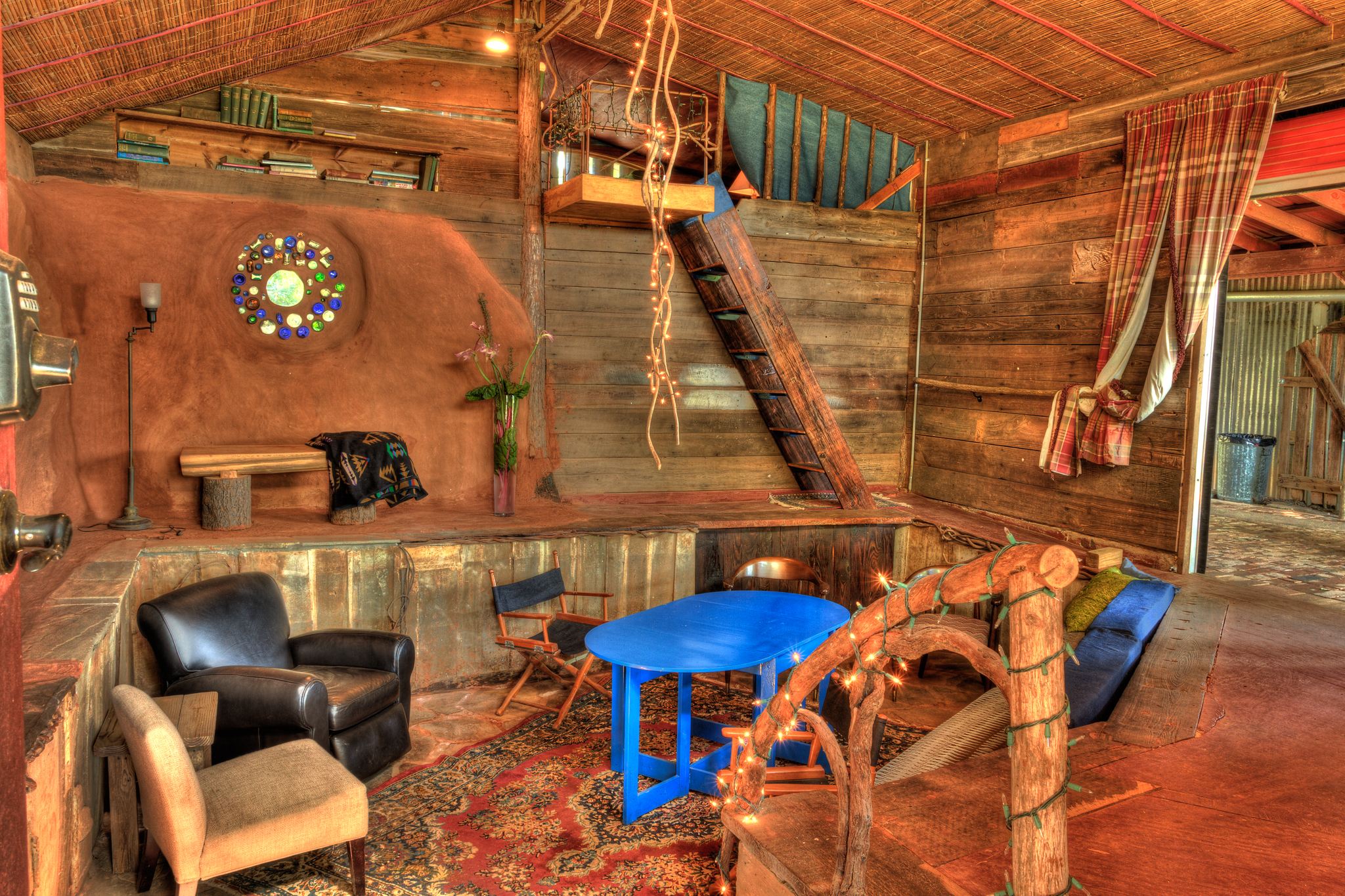 Peter Pan Might Live Here!
This is our design studio. And it's where interns get to live. Someone described it recently, saying I had "a Peter Pan Thing' going on in here.  What's that mean?
Tom Hall and I built this place. More accurately we rebuilt our old woodshed, with the help of lots of volunteers, friends, a cob expert, farm boys, a group of NC State horticulture students who camped here, our buddy Jay Hubble who pulled in friends and breathed in the dust and clay.
It's new construction but old style. We clad it with the wood that my Daddy collected over the years and left stacked up. We even cut the cypress tree supports (center) off my great grandparents farm with my buddy Andy who was visiting from Boston. The dirt from the sunken area became the walls when a friend led a cobb construction workshop that lasted a few weeks. In the midst of that, a local artist jumped in to make the circles of the bottle window.
Upstairs, there's a low, cozy loft with a futon, a tv and VHS recorder. That part is air conditioned.
Every time I walk in, I see some of those people. All of them stay here, even the ones who've died, who never saw it finished. They're dirty and satisfied and part of this little neverland room that's rich in spirits as it is in colors.