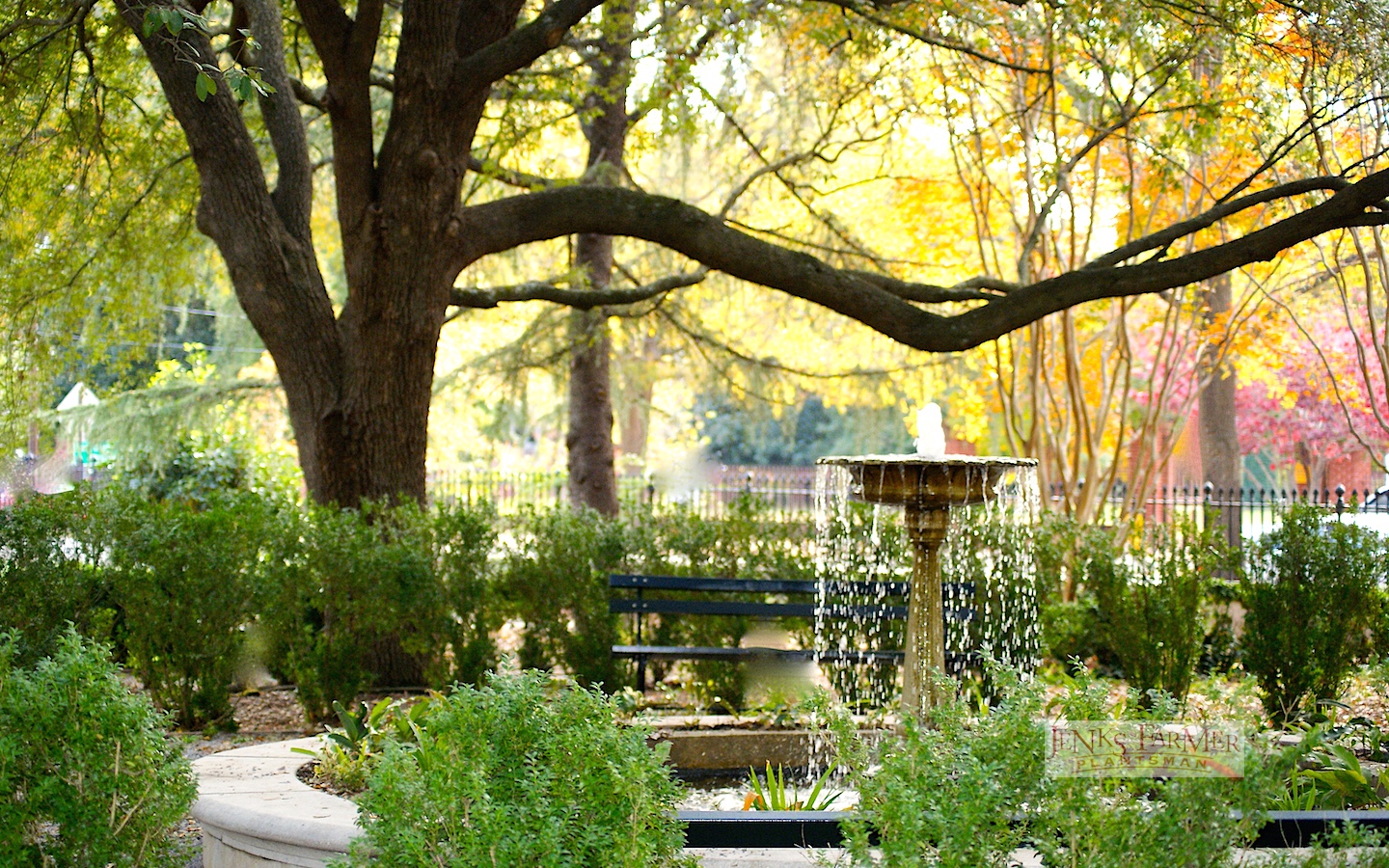 When most people hear the words garden design, they think "landscaping," or "landscape architecture," or "master planning."
Our approach to garden design is bigger, in a conceptual sense, and encompasses the other three domains as interrelated parts.
We start by understanding all the parts of your life that you want to fit into your garden space. Based on your personality and lifestyle, we assess your space for a garden that captures the spirit of a certain place.
In the design phase, we might start with simple sketches on paper, multiple-page blueprints, or simply walking and talking through ideas with you. It's a flexible experience and cooperative. The designs might incorporate antique fountains, marble steps, existing on-site sculptures, or even donkey pens, depending on your needs or wants.
Regardless of the approach, we always include design for healthy dirt, great plants, the best construction. We focus on planting techniques and have thorough discussions about all the things you need now as well as down the road for the garden design to be fully realized - for your garden to grow and thrive for decades.
And as you may have guessed by now, a big part of our approach to garden design is communication and support for you through the whole process. We walk you through everything. Then, when you're ready to move your garden from the design phase to the planting phase, we'll help you.
The design implementation can be in stages and over years, or more immediate - it's up to you. We get things done, be it a well-built structure, or a properly planted garden by introducing you to our network of skilled craftsmen that aid us in many of our projects.
In short, we will be there for you when you're ready for us.