Parking Garden Main St. Columbia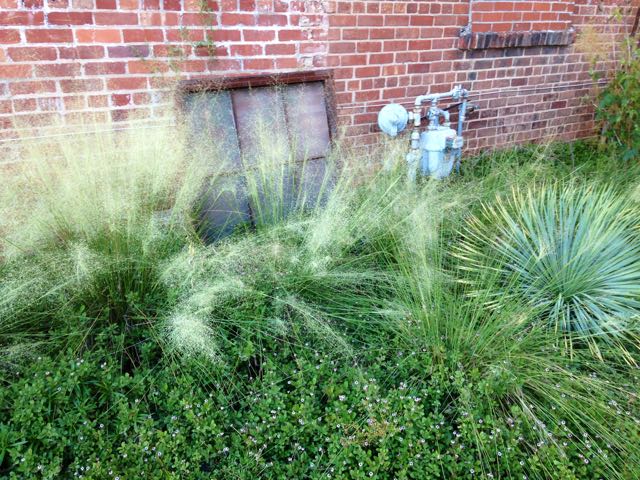 We created a modern version of wild sandhills meadows in a green space in what had been a parking lot since 1920.
Using perfectly adapted plants and all low impact techniques; no irrigation system, no soil amendments, no synthetic chemicals a barren back door became a welcoming parking garden.
Here's a link to blog on the plants we used in this plant-stressful site.