Yesterday was so busy I forgot to follow up with my promise of new gardens everyday this week.   If you're in 75 miles of Aiken, take this once  year chance to buy at Woodlander's Nursery.   Yep, this world renowned nursery is open just once a year.  Here's Carl from Woodlanders.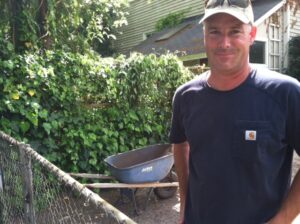 In Augusta, this killer private garden, built in 1907, will be open for the Sacred Heart Garden Festival Tour .  I got to preview it.   The owner pointed out some killer Chinese porcelain pots that have been in the same spots since the garden was built!   The pink marble fountain doesn't work now, but who cares.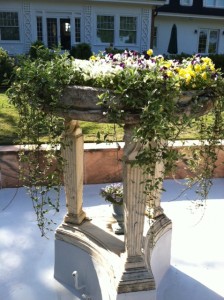 All the hardscape and layout is newly renovated but original — as is the massive, orange flowered tea olive tree.