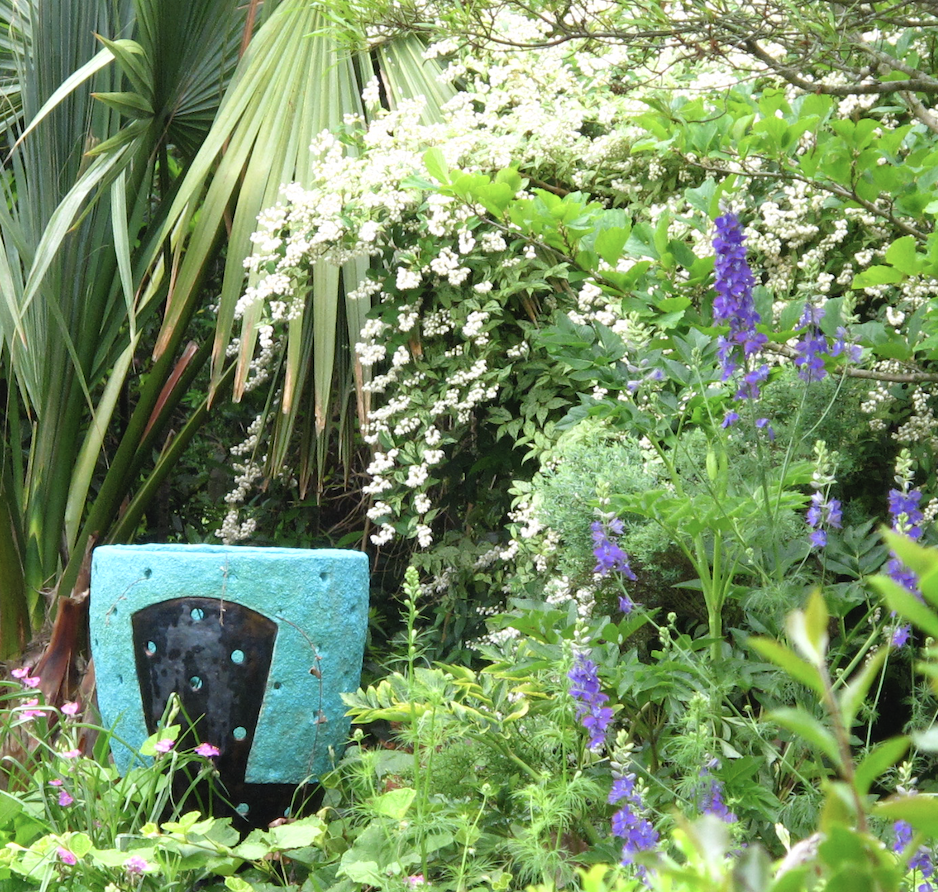 Moving Big Palms….graceful, adaptable plants often misunderstood
Most people have a really bad sense of design when it comes to placing palm trees. Or maybe a lot of people really  like the putt putt course aesthetic.
Palms can also seem stark and out of place. Like that 3-story tall sculpture of fire plug in downtown or that antler chandler from an antique shop in Maine.
Don't blame it on the plants.  –Graceful, adaptable plants of all shapes, colors and sizes, palms must be a part of our wooded gardens, small city gardens and streetscapes.  We just need to learn how to design with palms.
In my home state, in the wild our four species of native palms range in size from knee high to 40 feet tall.  They live along our river islands in downtown Columbia, under shady pine forest. And our famed state tree grows along the coast of course, also in shady forest. But there, as the dunes constantly move, we often see them left on the beach, stark and tattered by sun and wind.
In cities and suburbs, old palms often end up standing alone surrounded by grass or pavement.  Palms can be grand statements that way but often are just sad.
We had the chance to salvage a few palms from old parking lots; to find them new homes in shady gardens.  Palms can add texture, color and evergreen leaves to any garden. The design, placement, contrast and integration of palms into a garden takes skill and an artistic eye.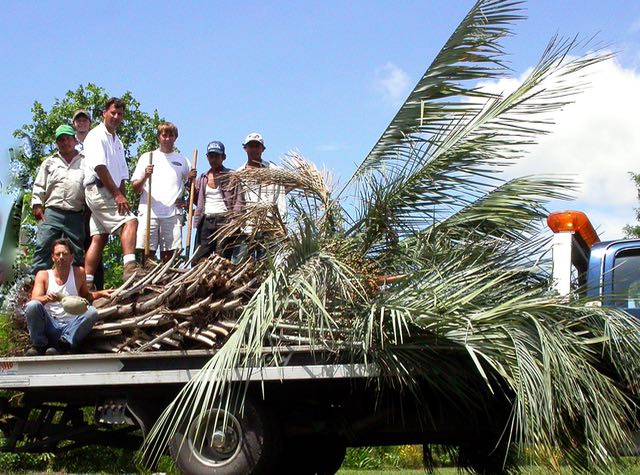 We salvaged this double palm from an abandoned sports store, a few years later it looked like it does in the pic below.
Keep watch for a new book, Designing with Palms.  It will explore the topic and it will have photographs from some of South Carolina's most beautiful gardens including Riverbanks and a private garden  near  Aiken, SC gardens.
A recent garden design project involved moving three mature palms. For decades, they stood tall but isolated. They were in a line,  surrounded by grass at the edge of a road. It was a very 1950's planting style. We dug them and moved them to a new garden in the back yard, where they'll be a part of the garden. After all those years, these palms get to be near other plants. Touching. Boy, they needed a hug.
Here's a video showing how we moved one of those palms.
Leave a reply below with the name the kind of palm in the video and we'll put your name in a hat to win one of our new JenksFarmer Plantsman t-shirts!