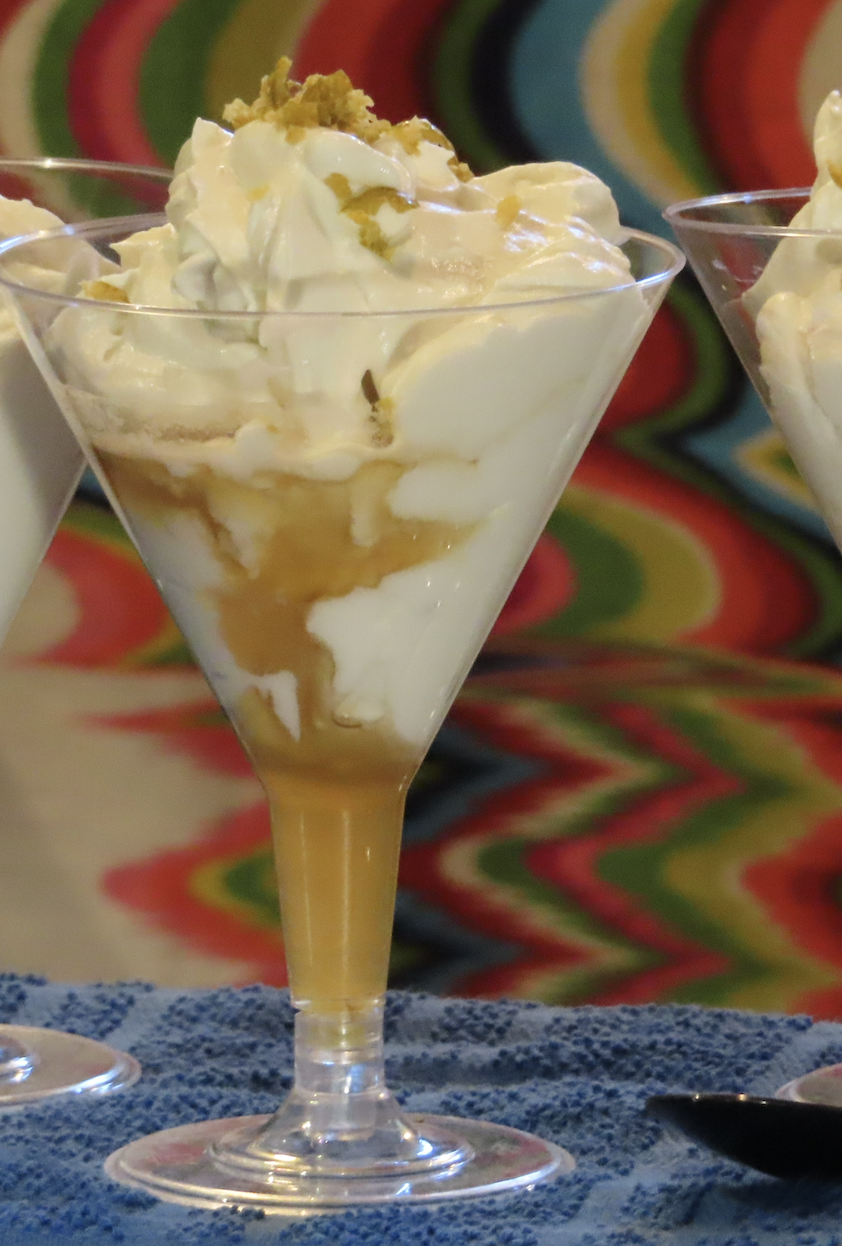 Syllabub! Home Grown Ginger in a Bubble Cocktail
Syllabub is an old-school Southern desert. When I was little, the center of neighbors' Christmas party was a huge bucket and real, antique syllabub pump. What's more fun than making bubbles inside?
Syllabub making makes a party. Elaborate contraptions for blowing bubbles into sweetened cream and whiskey become the center of attention and conversation. Who doesn't want to eat a glass full of bubbles? Add sweet white wine or brandy for a different sort of fun.
You can blow the bubbles in all sorts of manners. Some folks might have an old-school, antique syllabub churn, which is basically a simple pump. We are not that fancy. We use a pair of bellows from the fireplace and a few feet of plastic tubing with one end tied off and some holes punched near the tie. Squeeze the bellows, bubble the punch. With a slotted spoon, spoon off the bubbles and put them in a champagne glass with a shot of whisky, cognac, Madeira, or even coffee, and pass out little spoons.
That's traditional. That's fun. But sometimes, you have to plan ahead. Sometimes you don't want the mess of air pumps and tubes but you do want the flavor.
My twist makes syllabub last. It's a bit less frothy, less bubbly, some would say not even syllabub. It's beautiful, adds a nice hint of ginger, and most importantly, you can make it hours ahead.
You can grow ginger in any Zone 7 and 8 garden outside. Just buy some at the grocery next spring and plant it. We grow several varieties as well as turmeric. They make beautiful, tropical-looking plants similar to ginger lily — that's a great plant too but don't try to eat that one, it's bland.
To make 6 or so servings:
Add about a half cup of fine sugar to 4 cups of heavy cream. Whip it really good. If you have regular sugar, just add the cream and let it sit in the fridge a few hours. Makes it easier to blend.
Add an egg white and whip it into the mix.
Add any flavors you like. I added some candied ginger peel and the syrup from making the peel.
Now just blow air into it for bubbles and spoon the bubbles into a glass for fun, old-school syllabub. But if you are making it for later, squeeze in a quarter teaspoon or so of ginger juice. (I put ginger in a garlic press to juice it). Whip some more then spoon that into a glass or ramekin. It will set up and hold the peaks and texture of the cream and last a day or so in the fridge.