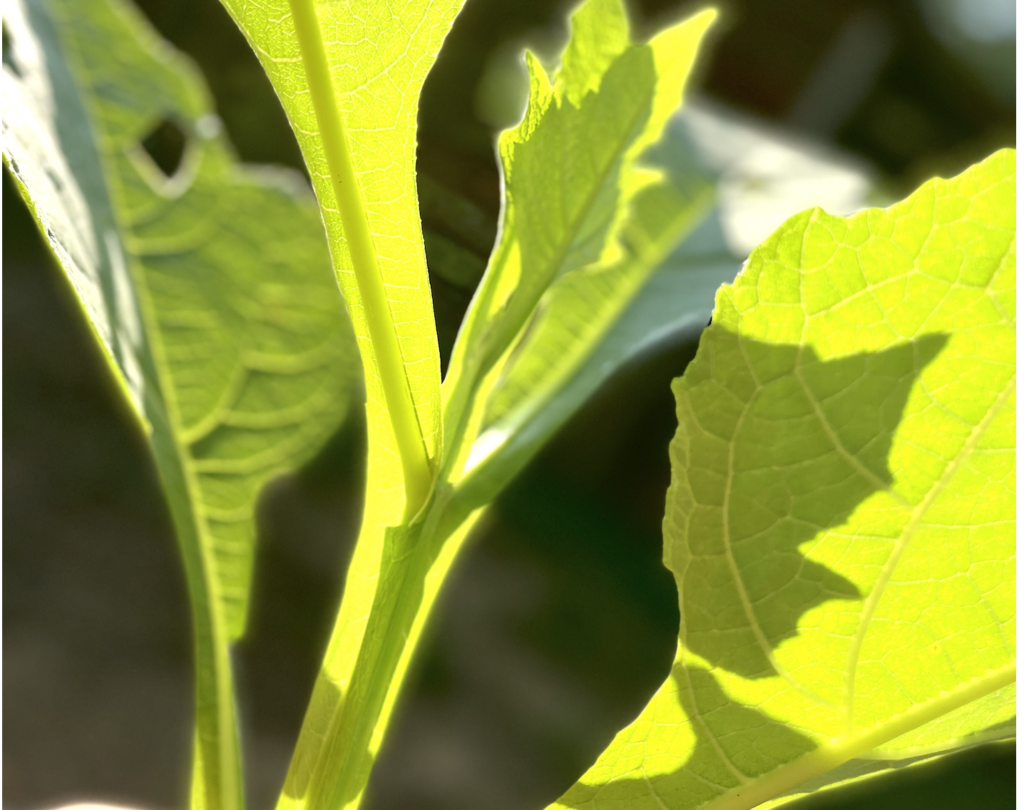 Historic Columbia Members Only Plant Sale Sept. 28 4-6 p.m.
The crew will be on hand to share our love of these special plants. We've tried to pick plants with South Carolina connections and of course, plants that thrive in our zone. This is a members-only sale but you can join now and get to come. Our plants are priced at a great value. We have limited numbers so they'll sell out fast!
Join Historic Columbia and we'll see you Thursday. Also, as a member, you'll get a discount on the upcoming lecture with Jim Martin and Jenks Farmer. It's our first presentation together in decades — we'll discuss bulbs but also Jenks new book Garden Disruptors — which is the story of how Jenks and Jim worked together on the construction site of Riverbanks Botanical Garden.
Ardisia japonica 'Angyo Pixie'
Coralberry
A tiny but substantial ground cover for part shade. I use this to cover the soil in huge pots planted with Japanese Maples. Drought tolerant, evergreen, and its handsome matting habit creates interest all year. Small pale pink flowers come in later summer, and red berries persist into December.
Introduced by Ted Stephens, North Augusta, SC $15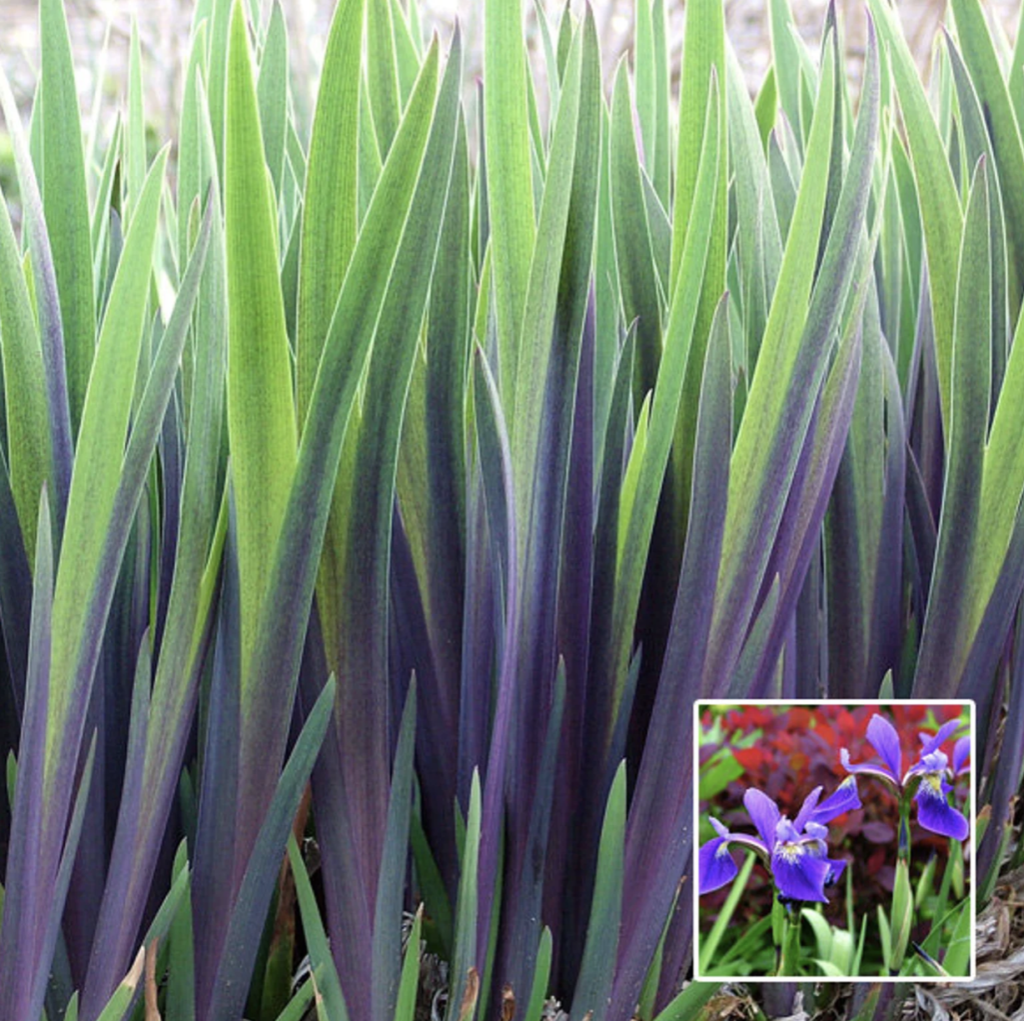 Iris versicolor 'Purple Flame'
Purple Flag Iris
Marching to its own beat, this moisture and sun-loving iris vibrantly announces the return of spring. Emerging in March, the purple flame-like foliage provides an unparalleled performance of vivid and intense eggplant purple foliage followed by an encore of rich and abundant flowers.
Introduced by Mt. Cuba Center, Delaware $15
Ardisisa japonica 'Chirimen'
Coralberry
Dwarf but intriguing,'Chirimen' makes a thick impenetrable evergreen mat in part or full shade. Its dainty pink flowers emerge in late spring, with berries produced in mid-autumn: an excellent ground cover or small container plant.
In Japan, these are cherished small houseplants.
This selection was distributed by renowned North Carolina plantsman D. J.C. Raulston $15
Crinum oliganthum
West Indies Mini Crinum
A petite cousin of our native Crinum americanum, Mini loves a moist spot. Enjoy it in pots to allow it to make a dense summer ground cover in sun or part shade. Fragrant spider-like flowers appear in July and sporadically continue into fall. $15
Ophiopogon umbraticola (synonym O. chingii)
Contorted Mondograss
This unusual species of mondograss has leaves that swirl and contort. A mounding evergreen that enjoys shade to part sun and is not picky when it comes to soil, as long as it is not allowed to dry out completely. Mid to late summer, small white flowers appear, followed by bright blue berries. Grows about 6 inches tall. $15
Lirope muscari 'Pee Dee Ingot'
Gold Monkey Grass
Named for the Pee Dee region of S.C., this golden evergreen clumping (not a runner) Monkey Grass is truly versatile. In full sun, she is a screaming gold eye-catcher. In part-shade, a soft golden glow. In a container, a year-round spiller that contrasts beautifully with other plants.
Selected by renowned South Carolina Plantswoman Ursula Hertz $15
Zephyranthes 'Star Spangled'
Rain Lily
Highly floriferous with flowers rising 8 inches a few days after a good rain, 'Star Spangled' demands your attention! Glowing with its slightly recurved petals painted pink on the tips and fading to white at their base. Not to be forgotten are their shiny deep green leaves that rise 5-8 inches. Sun to part shade, these can be tucked in almost anywhere or in a cool pot to show off on steps or a table.
Selected by Yucca Do Nursery at the public garden named for South Carolina-born horticulturist John Fairy $15
Salvia x 'Jenks Farmer' (aka Salvia x 'Newe Ya'ar')
Fuzzy silver leaves cloak this 3-foot-tall shrub. In April, upright panicles of lavender blue flower—silver and blue – are two colors that are somewhat difficult to find in humid climate gardens. Unlike regular sage, this plant gets big and will live for 6 or 8 years.
Trade name honors Columbia plantsman Jenks Farmer named by Sea Island Savory Herbs, Johns Island, SC $5
Crinum 'Pink Trumpet'
The biggest of all crinum flowers top a handsome plant with upright, sword-like leaves. Flowers reach 9 inches making a great show and one single flower fills a vase for the table. Slightly fragrant. Sporadic flowering spring to fall and tolerates a tiny bit of shade. $30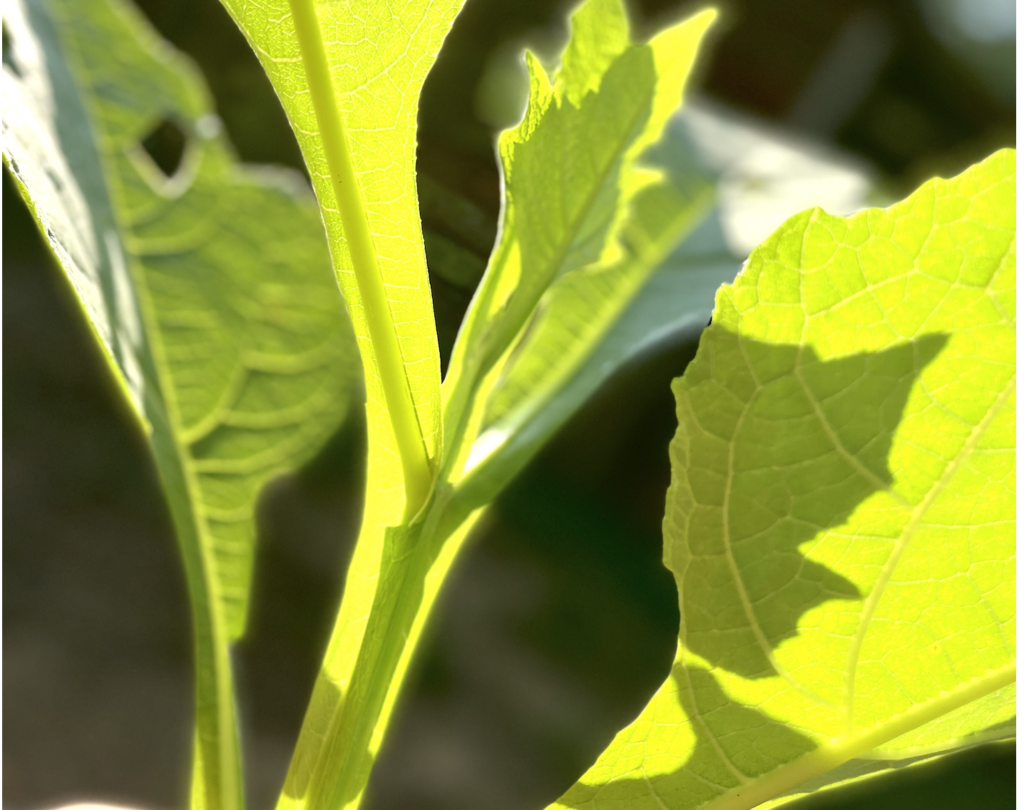 Verbesina olsenii
Mexican Wingstem
A sculptural perennial to 10 feet tall. Mesmerizing fuzzy stems with paper-thin wings. The new leaves are stunning. All summer, this plant provides an easy, dramatic inside flower arrangement – just drop a single stem in a vase. November flowers smell like butterscotch.
First promoted in horticulture by South Caroliniana John Fairy of the John Fairy Botanical Garden (which is near Houston) $15
Rosa 'Cécile Brünner'
Sweetheart Rose
The classic old rose adored for it's perfectly formed rich pink buds. A lapel staple. Flowers in spring, sporadically through fall. Most are climbing as in the photo but this is a shrub form.
These cuttings are from the shrub that's grown in Gloria Farmer's Beech Island, SC garden since sometime in the 1950s. $15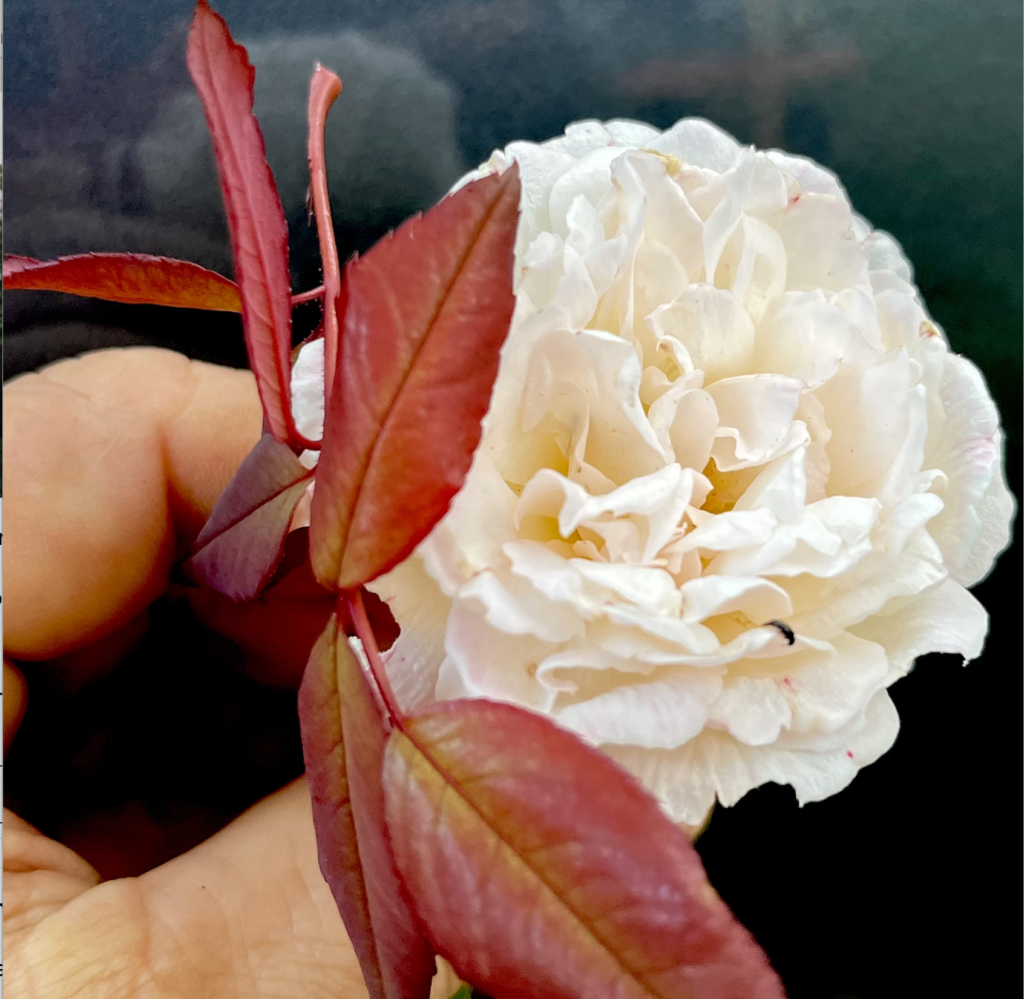 Rosa 'Tea Scented China'
Pale pink to peach flowers cover the shrub in spring and fall. Flowers smell just like a bag of good, dry tea leaves. Rich scarlet leaves emerge all summer. Our plant is over 20 years old and has never been sprayed for any pest.
Selected by Sullivan's Island's famed antique rose collector Ruth Knopf.$15
Pyrossia Lingua 'Hiryu'
Cut-leaf Tongue Fern
Tongue ferns are as tough and adaptable as cast iron plants but smaller and more elegant. These drought-tolerant, evergreen ferns make thick groundcovers, great container plants, and spectacular hanging baskets.
The normal one is spectacular enough, but the rare cut leaf form makes a truly elegant, easy-care, and long-lived collector plant. $50
We'll probably have a few other treasures too!