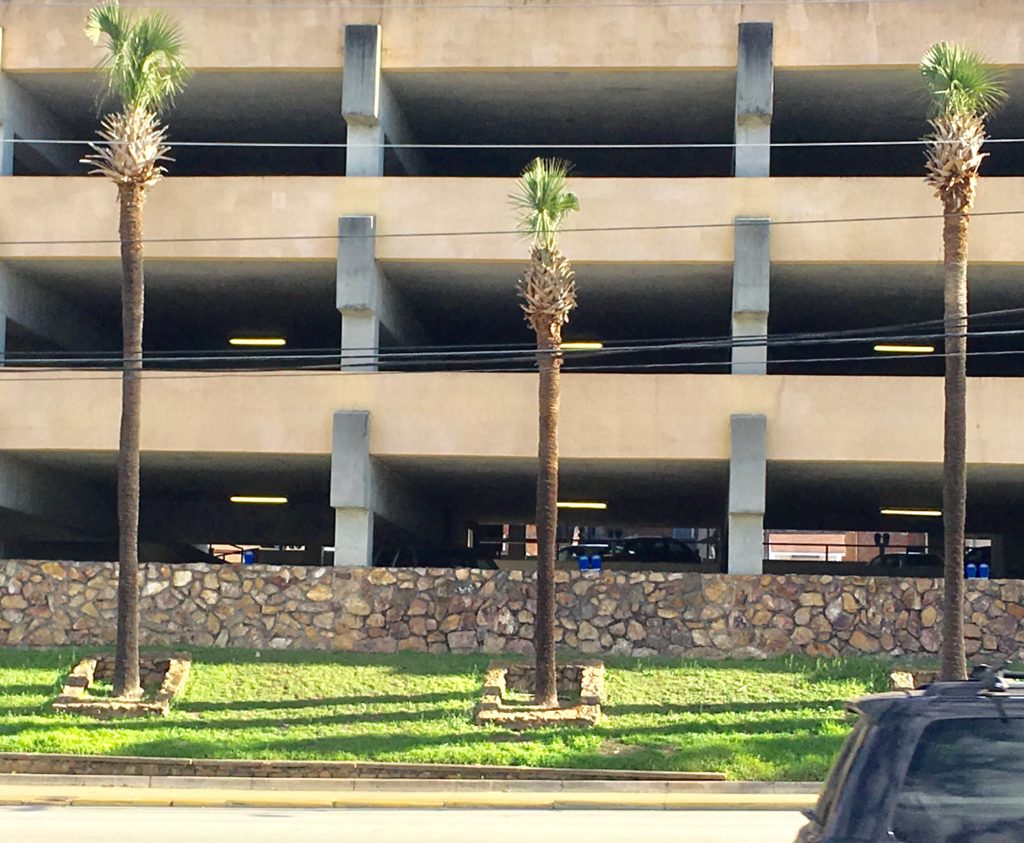 Can someone try to explain this to me?  I've worked with a lot of palms and I am sure that these poor palms are embarrassed.   There's no good reason to do this to beautiful, mature palms. It borders on abuse. It can lead to "pencil pointing", nutrient deficiency and eventually death.  And if we get a massive cold snap in a few weeks, these poor palms with no protective leaves or thatch might be frozen and die.
Maybe some one will say they had too many leaves or the leaves got in the way or wires or a view. In that case, the problem is the wrong plant in the wrong place — better to take the palms out.
Just because you see something like this in public settings, you should NOT do it at home. This is just plain bad horticulture. And it's just plain ugly.
Generally, I'm not one to judge harshly; I'm a 'live and let live' kind of guy. I do LOTS of weird horticulture stuff.  Things like a crazy naturalistic meadow that even the mayor and tv news of Columbia had time and interest enough to criticize.   I like to push boundaries but I think this is beyond and I would hate to see other people follow suit.