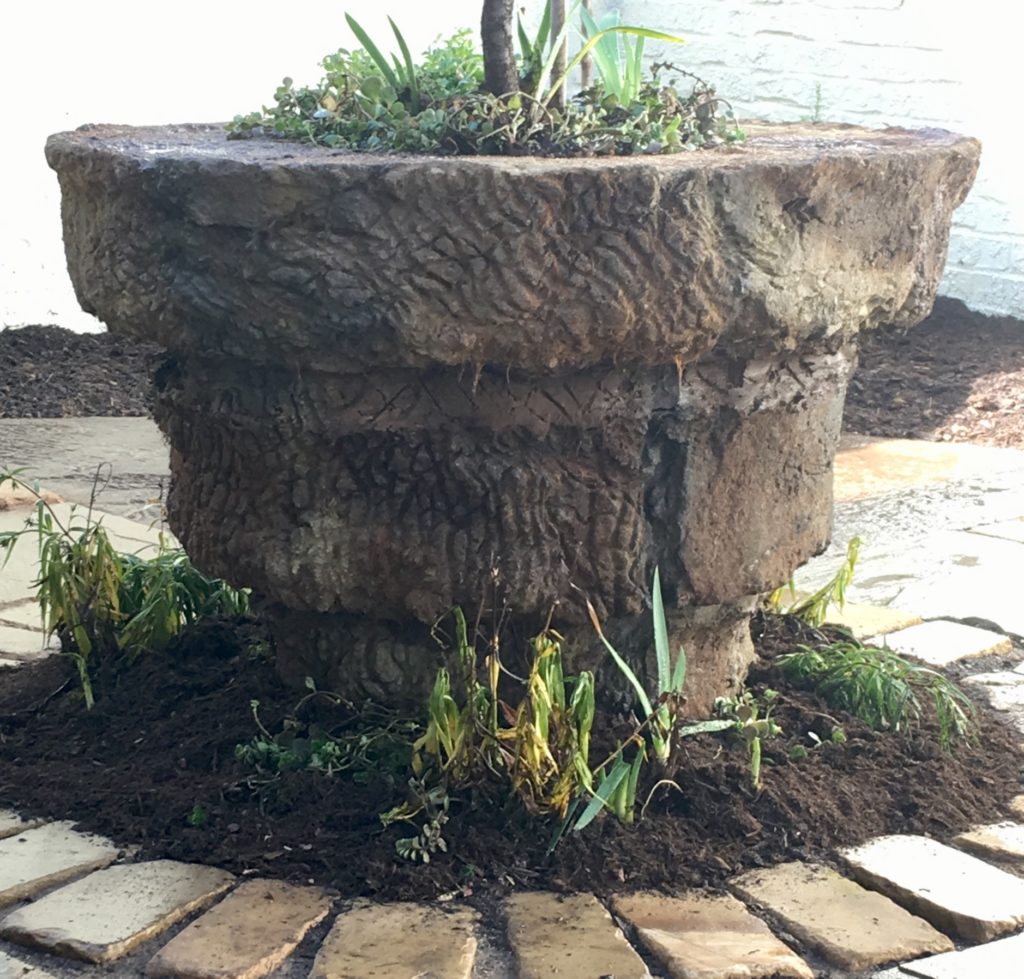 Earthforming a Rustic Urn
The circular patio holds a 1,000 pound urn. We made it.
It's a seating bench, a place to rest a drink or plate and it is an urn for a Japanese Apricot tree.   The earth-formed texture, (as well as patio texture) come from our farm's clay, roots and thick weave burlap.  In the sides, there are weep holes, so the pot drains. The urn has no bottom, so the apricot can root into the ground and live for decades. This urn says farm and earth but it's in an elegant small city courtyard of some fun clients.
The urn sits in the center of a Celtic cross defined by Tennessee crab orchard stones laid into textured concrete.  We call that that the party circle, because it's where guest can circulate during a cocktail party.  A second, smaller circle is for quiet time, for sitting with a cup of coffee.
A classic shape, a formal, tiny enclosed garden needs to feel managed, somewhat refined. But it also needs a connection to the earth.  Plants and the rustic urn make the statement; this garden honors earth, craftsmanship and time.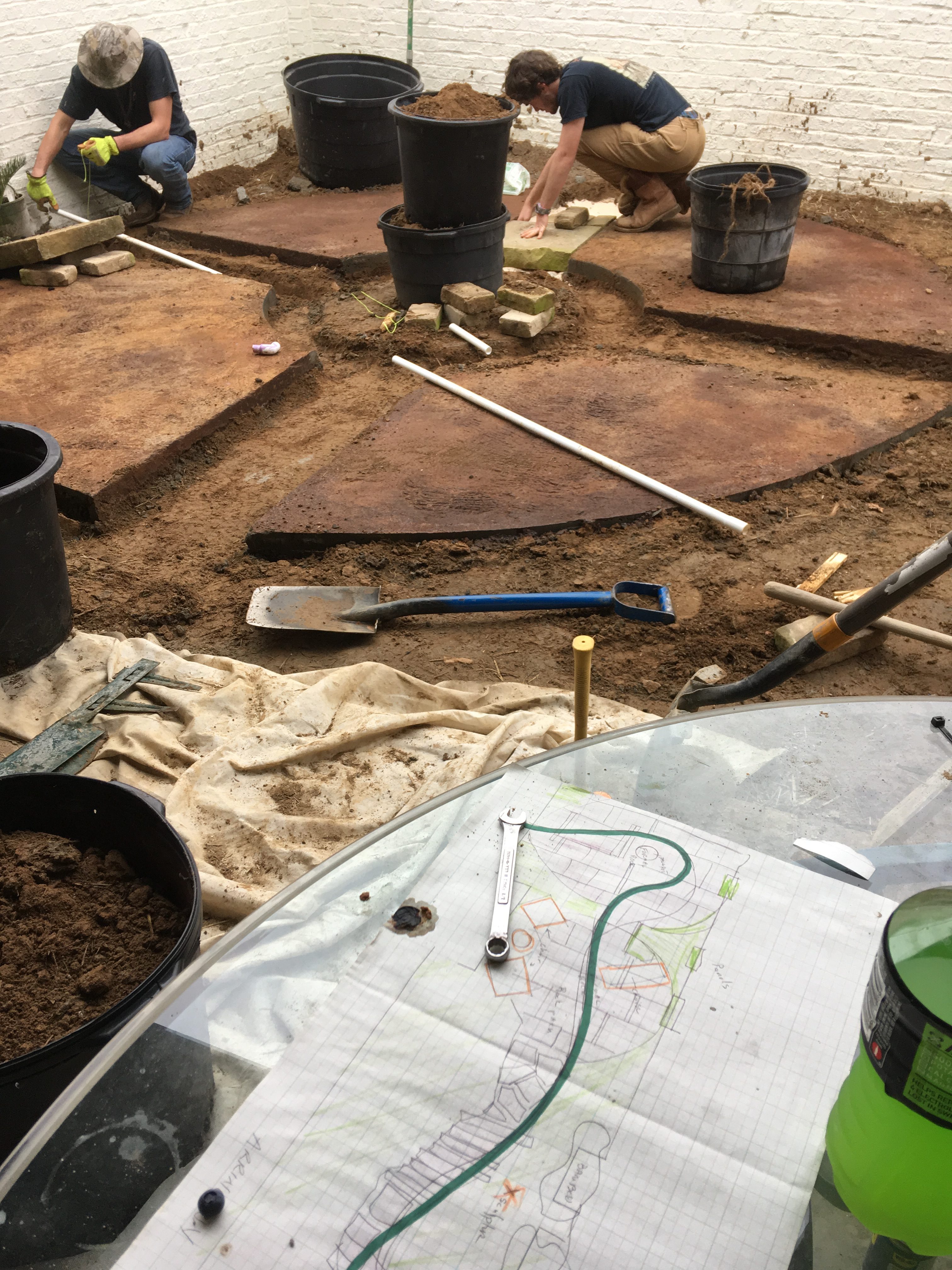 To see some other earthforming projects we've done, check out this link.