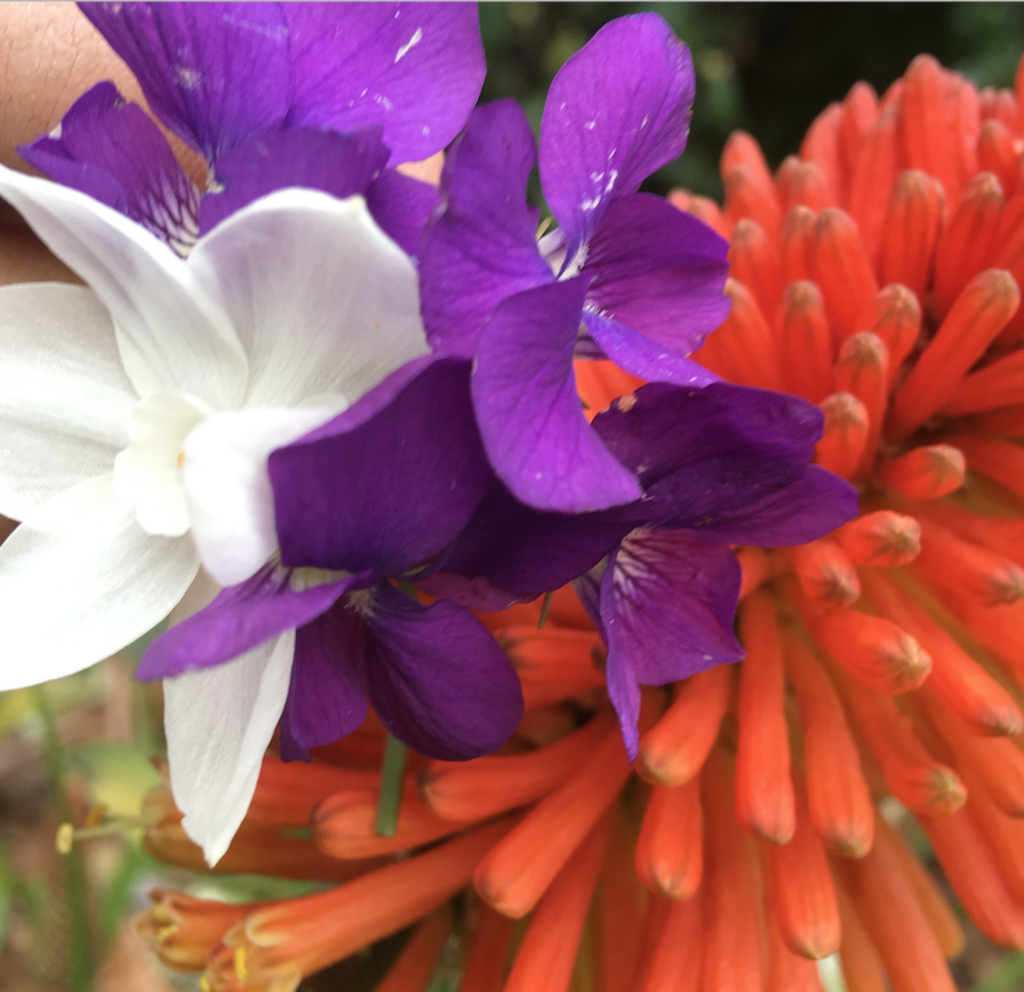 Dogs & Me Comatosed by Winter Sun
OK, so it's not a verb. But yall all know exactly what I'm talking about. It's when you have to poke the dog to see if she's alive. She is. Basking, soaking it up. It's the beauty and the blessing and the real reason I love southern winter. Sun you feel on your skin. We're sleeping on the lawn, the dog and me. We're not pretending. I admit that when when a car load of ladies comes visiting Momma, we do pretend for a minute cause greeting them would take about an hour. The screen door slams and they're all inside, chattering, exclaiming, everything seems right in the world. We, well I, pull a nice chilled beer from where someone left a six pack by the pecan tree, lie back in the sun and soon I'm not pretending a'tall.
We're comatosed. Sweetie Pie and me. Memorized, hypnotized, seduced, napping on the kahki grass. But that sun, the real gift of southern winters, warming skin and energizing flower oils and nectar. It lets the fragrance of loquat flowers drift down into the yard. Makes dandelions glow, which creates a turf level buzz, that sun lets the fragrances flow and energizes honey bees to come visit my favorite Christmas flowers.
Here are a few pictures and a video of my favorite flowers of the week.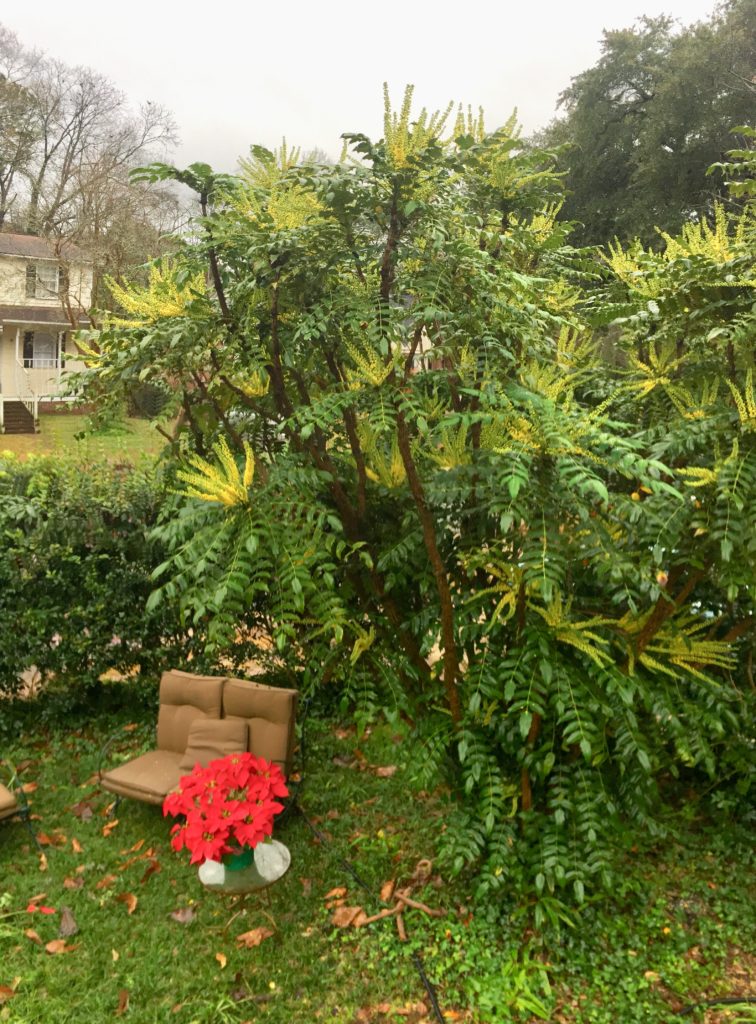 Mahonia 'Arthur Menzies' (I also love 'Winter Sun')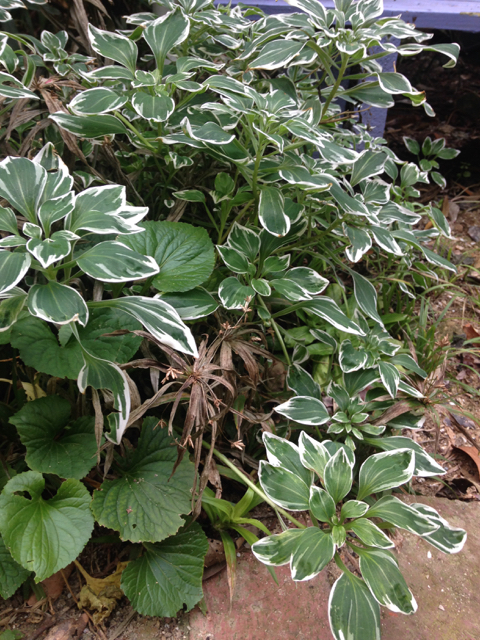 Above; Variegated Alstromeria — no winter flowers but great leaves.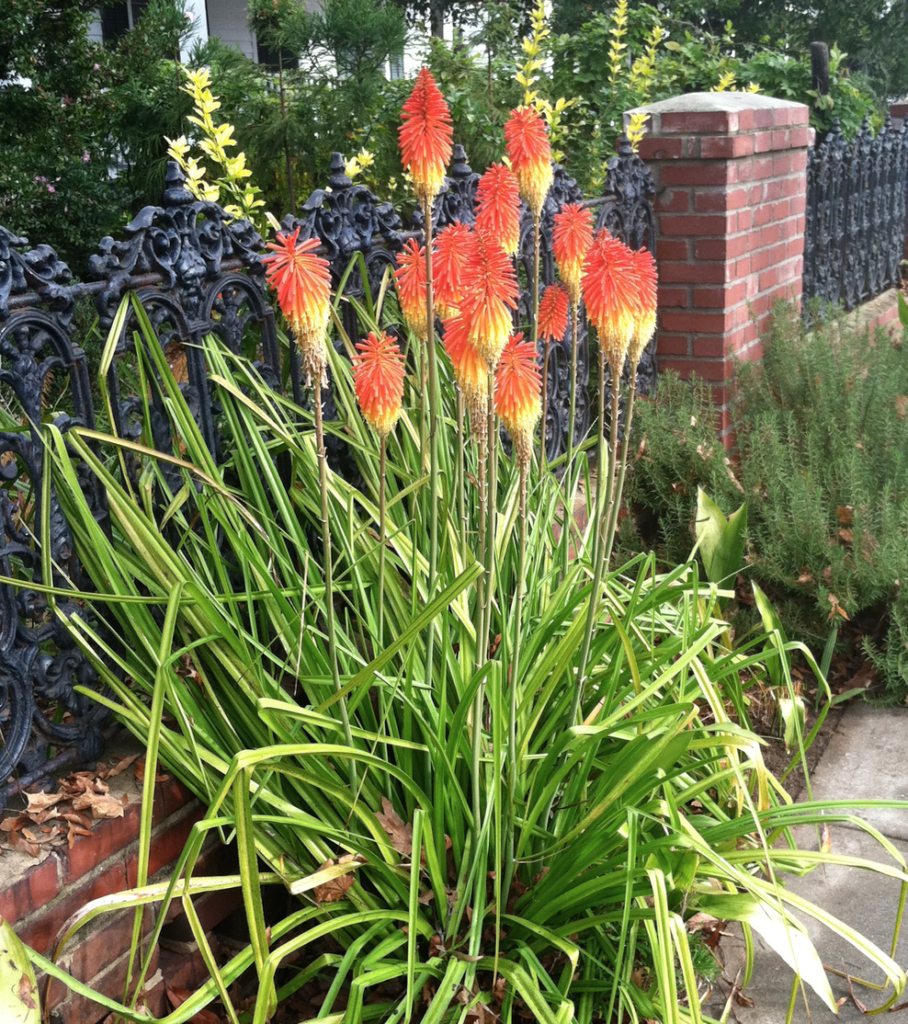 Above; Red Hot Poker. There are two winterflowering varieties that are very similar. See video below.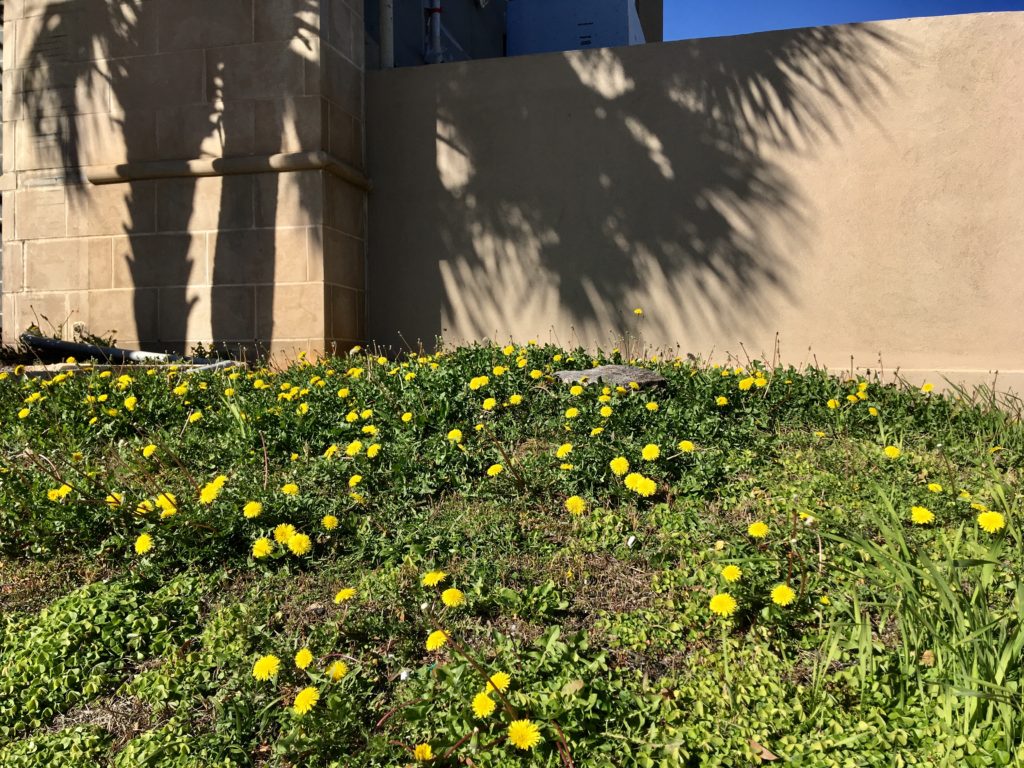 Dandelions on a sunny hillside. (probably some landscaper will come and spray herbicide on them soon)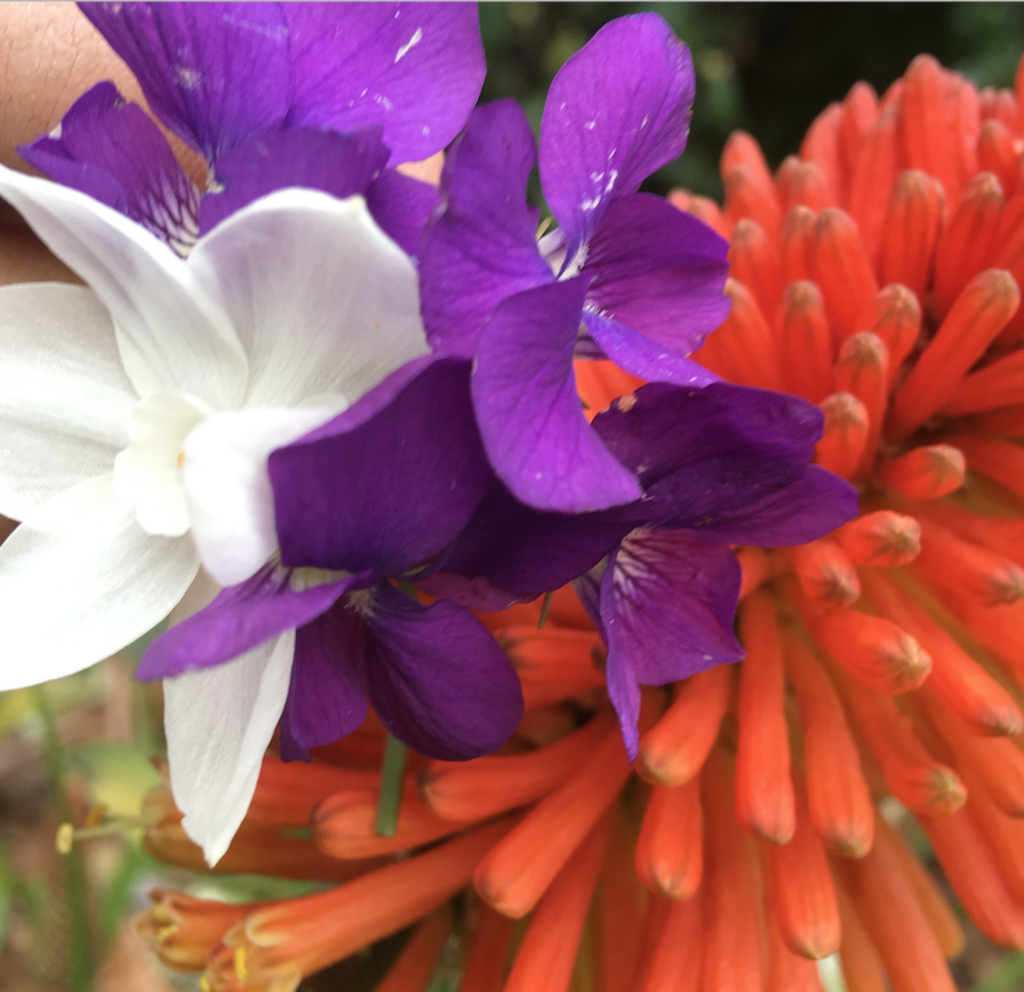 Viola, Paperwhite & Redhot Poker
Other winter plant blogs