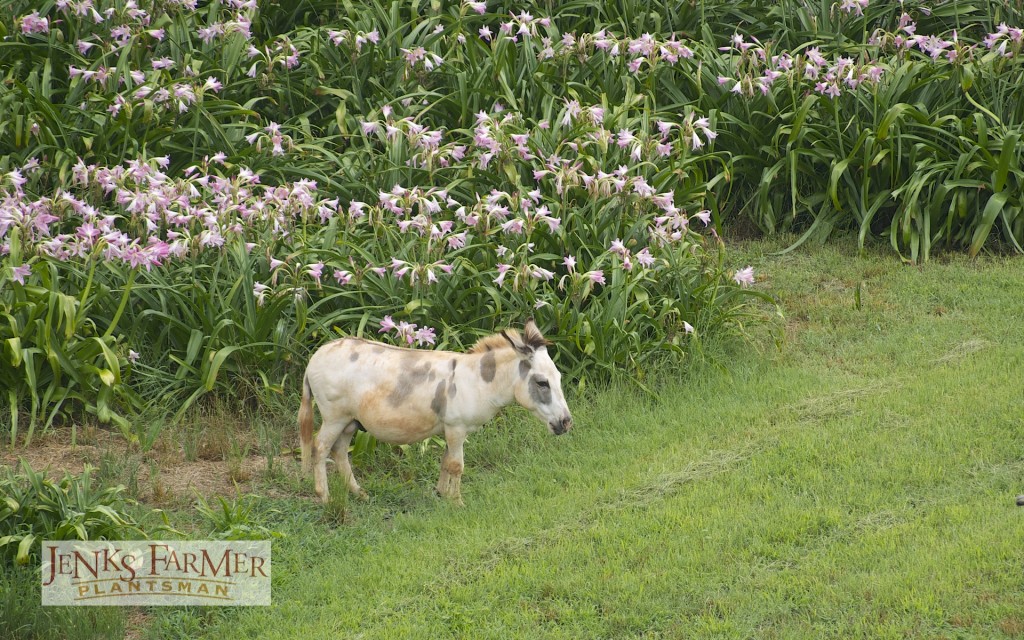 Slick Photographer's Trick
You know how guys are always looking to enhance perceptions of size.  Gardeners, especially.  An old photographer's trick is to get a child or a small person to stand by some big plants.  It makes them look bigger.
That's why I pal around with Buck– he's a dwarf donkey, and he makes my crinum lilies look huge.