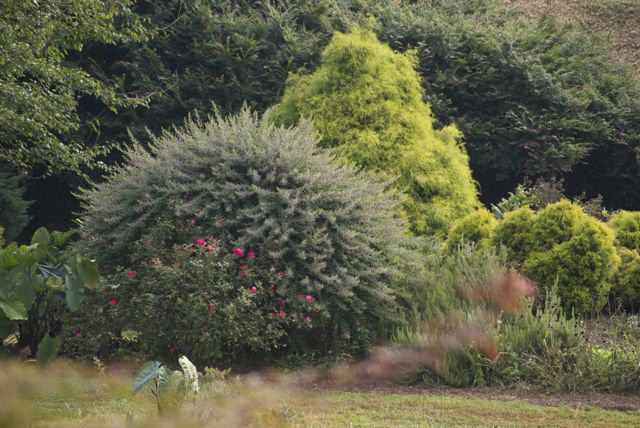 Great Dixter Was the Bait
The lectures by Great Dixter gardener were colorful and almost sales-force energetic but the real fun of Grower Great Gardeners symposium was the concentration of cool people.  My two favorite conversations of the day are below.
For all the successes of this fundraiser  (for Spartanburg Community College in SC and Great Dixter Garden in southern England) the surprise of killer plants and gardening on campus, old friends and young horticulturist was the best part.
Early in the morning, standing by the coffee pot, I chatted up a young man with Andy Warhol hair, asked him a plant questions and he said to me, 'I don't know what that is sir, I just got out of high school.'
The  conversation of the day that still makes my head spin? One of SC's great horticulturist (John Elsey) said to me, 'I want to come to your farm and learn from you.'  Are you kidding me?
Here are about a dozen pics from the Spartanburg Community College campus.  One of the professors there is a guy I went to college with.   He's on a great team of men who care about teaching, about mentor-ship and they pulled together dedicated supporters from campus, town and two country to make money for students.  Click on the pic to advance to the next one…..
[Not a valid template]