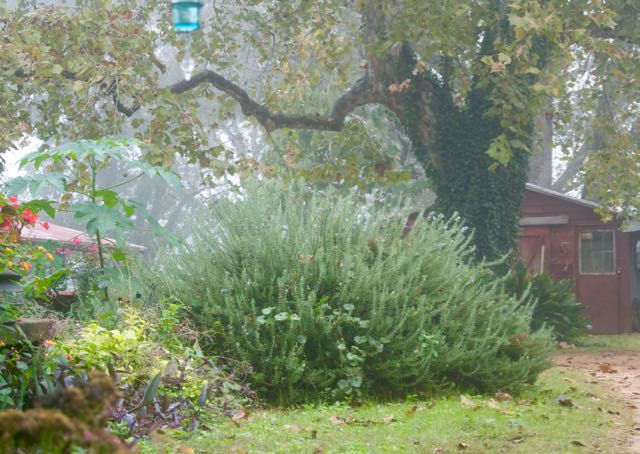 Mother's Day Lily Farm Gathering
Mother's Day Plant Sale!  We occasionally spiff up the farm and invite guest. Announcements for these private events go out via our email list only. Gatherings for cool gardeners, for great clients and old friends, we limit guest numbers but don't charge anything. These are thank you days.
My Momma, Gloria Farmer is the heart of it all. But lots of multi-generation groups of women come.  There's an entire chapter on this day and these stories in Funky Little Flower Farm.
We dig bulbs of course and have small curated plant sales.  To get on that list, just sign up .

We'll offer theses plants for Mother's Day;
MonkeyShine in a clay pot!  Do you know this old word, monkeyshine?  It means mischief, bad behavior, acting out. A golden mop of unruly hair makes a lovely little pot to add to your steps or patio.  Tough and drought tolerant, you won't have to worry when you go away for few a days. Adds golden glow to dark corner. It's a standout from all other monkey grass but like it's cousins, it has tiny lavender flowers and blue berries in late summer.
Chrysanthemum 'Button Yellow'
Tiny but brilliant!  Plant now for masses of November flowers. This tight growing, mounding little mum thrives in sun.  Use as a groundcover, a single specimen pot or underplant your purple sweetgrass with it. These are the kinds of mums that Jenks' writes about in the sekki moment essay for November in Funky Little Flower farm.
Architectural Tree Frog Haven Palm.   Ok, that is not the real name of this plant.  But if you like any word in that name, this plant is for you. It makes a clump of steel blue, stiff, recurving  leaves, totally architectural, that look great in a pot, in a border or alone as a statement in yard. The spiny
leaves dissuade you from touching, but they are really soft, and tree frogs love to hunker down in them. Like a tiny palm, a stiff grass or yucca, this evergreen stands on its own all year.  But in July, 5 foot tall clusters of mauve flowers wave around attracting tons of pollinators. 30" tall, single stem clumps.
Rosemary 'Foxtail'  Unlike any other Rosemary, this mounding plant, seems like it wants to grow low and spread, but plumes, fox tails, jut up in a fluffy happy way. This is by far, my favorite rosemary as it fits into gardens and containers beautifully.  It flowers reliably in winter. It is very difficult to find and a bit tricky for us to propagate. 4 inch filled out pots.