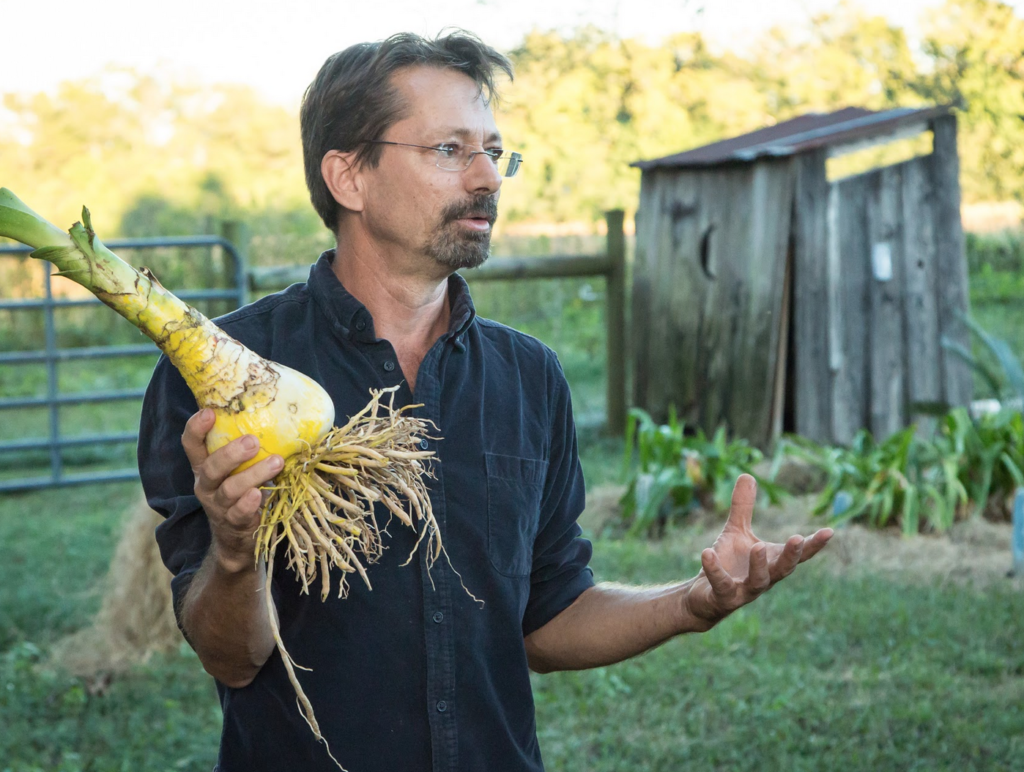 Why I Decided to Self-Publish
'Funky Little Flower Farm' stories include memories like my coming out, of being with my father on his deathbed and Momma's memories of her grandparents. I want to share them, but I want control over how they get published now and forever.
When I struck a book deal with a publisher for my first book, I relinquished rights to the words and photos in the book.  I worked with a great press, a respectable amazing team and I learned a lot. But they were all on the West Coast.  Finding a local team, keeping complete control of my work along with managing income and creative control made self publishing a great option.
The term is a misnomer as "self", I, the writer, only play a small role in the publishing process.  It takes people with completely different skills to bring a book to life. I love being around creative people who excel at what they love. I frequently use the term, 'the eroticism of excellence' to refer to the stimulation of being around masters of their skills. By self-publishing, I got to pick the people and be intimately involved as part of a team.
It Took a Team
Pick up a copy of the new book and you find it looks simple. It's deceptively simple. Let me tell you a bit about what and who it takes to make something like this. The team of accomplished creative people included;
1. Project Manager/ Development and Content Editor
2. Book Designer
3. Sketch Artist
4. Copy Editor
5. Photographers including:
Patrick Biestman of Acuity Photography
Hunter Desportes
Lonnie Webster
6. Photo models
7. Indexer
And I'm rich with friends who read a lot, taught English lit, work in journalism and take compelling photographs. They were my 'beta' readers, my in-process critics. Those people varied from New York retirees to new young employees. For almost two years, they dedicated time and thought to kitchen table debates, early morning 'Hey can you listen to this' and formal editing sessions. An attorney gave some advice. Old friends wrote the forward, blurbs for the back cover and family helped me fill out memories.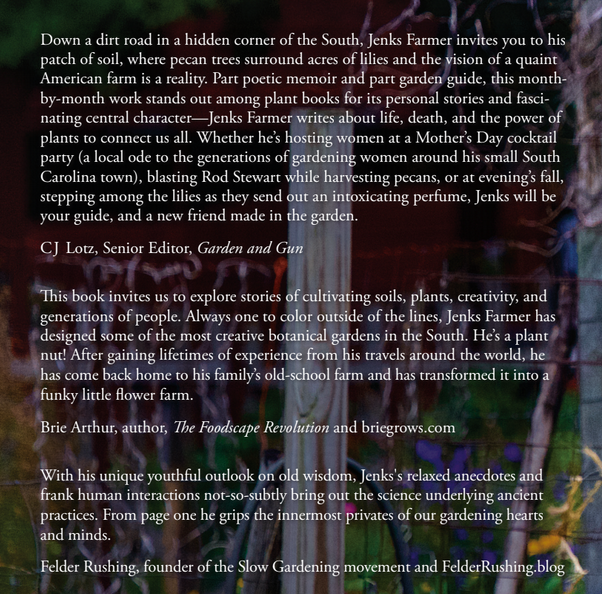 The key person on the formal team, the development and content manager, acted like a contractor for a construction project. This critical relationship was based on mutual respect but not necessary mutual taste, style or even work habits. The project manager knows the publishing world, the systems, the possibilities, the limitations due to realities, budgets, timelines and literature. They know how to find and evaluate other needed team members.
I was lucky to have a friendship with this person. Kevin Sharpe and I bonded years ago during some guided meditation that started with "picture a door, now open that door and go through." I went into a long gone, turn of the century farmhouse that I hadn't been in since I was four. It was eye opening; an adventure in details and feelings hidden deep in my mind. That experience helped steer a lot of writing in this book.
While all the orchestrating the big picture, Kevin and his company, Artisan Creative Group, sent constant texts and comforting corrections like "I can hear you saying those words in conversation, but when someone who doesn't know you is reading, silently, without your inflection or facial clues, how do you think that sentence might come across?"
Additionally, additionally, additionally; what Kevin did can't fit in this essay. For instance, I needed some extra writing help, a lot of smoothing of voice, picking words, debating changing a name to protect the innocent, all of that was stuff this project manager commented on too. He wasn't simply responding, but actively looking for any and all issues that needed picked out, pointed out and weeded out. He immersed himself in the project, not only because of our friendship but because this book would have his company name on it.
Kevin defined the rest of the crew. He found the book designer and printing company. For some of the people we'd need, he described the skills and I found them.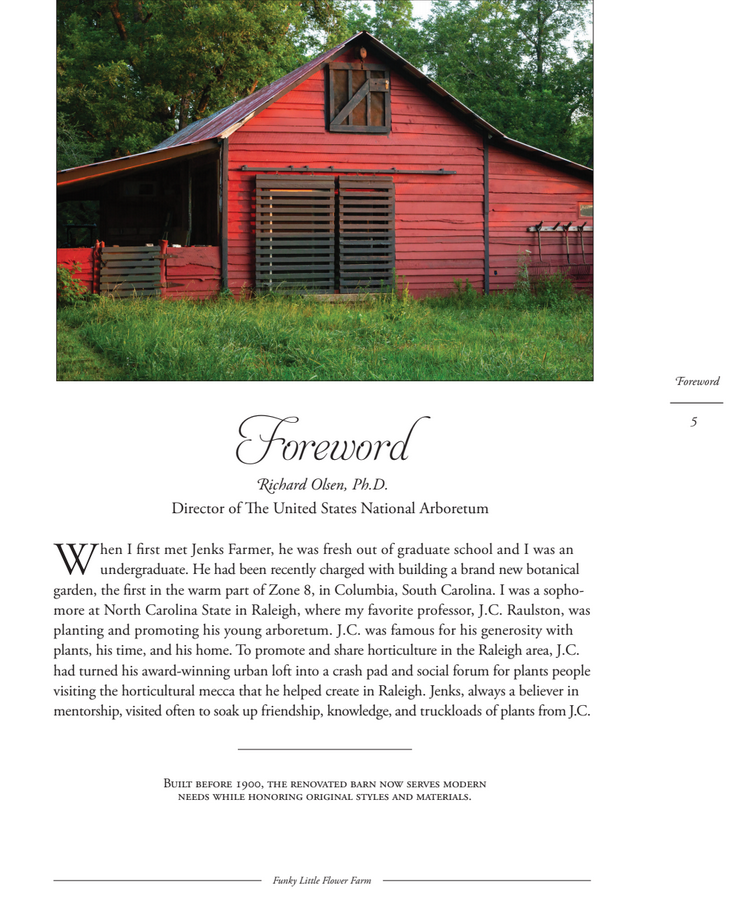 He set up on-line files, a complicated workflow check list, cracked the whip to keep all on schedule and acted as coordinator to the team who built the book. He even dealt with the cost options and delivery options from the printing company.
A Little Background on the Creative Process
I write stories all the time. Some become blogs; most simply get shared with friends. For a while, my friend Jamie met me every other week or so to work on stories. I'd write, he'd read and comment and edit. There was no clear vision for the book. But one slowly emerged and we defined overarching themes of the book. It would follow the arc of many people's lives; carefree childhood, teen anxiety, coming of age, running away, coming home and wondering about growing old. Broader themes, like building a small specialty agricultural business, Americans' relationship with dirt and farm and climate change would be threaded through. All connected through a series of interconnected short stories of getting dirty, loving the details and caring for living things — lilies, people, bugs, dogs, donkeys.
During all this, I have a job and farm to run of course. For an amateur writer, life doesn't stop.  Off and on for over a decade, guys on our garden and farm crew joined in a little short story club. Six or so people read a short story on their own time then discuss over supper. I submitted one of my stories and it inspired young Sam to discuss an idea he'd recently read about; sekki calendars. The Japanese sekki calendar defines seasons by observed natural occurrences, moments of beauty and transition, often having to do with plants. That set the structure; two essays per month, one about seasonal work and one about a plant that speaks of the month.
So I wrote, friends read constantly, and project manager Kevin started editing and thinking about the bigger picture, the look and feel of the book.
In previous years, I'd hired photographers and of course had tons of my own pictures. I sorted photos as I wrote —  when writing about a specific place, we knew that no purchased, stock photos would do.
All that seemed like a pretty good start on a book. I soon realized that a traditional publisher does about a million other things to turn stories and pictures into a book.
Nuts & Bolts Project Management
Kevin took the lead with his charts and check boxes and schedules. He made a giant list of things I hadn't considered, Table of Contents, Index, Copyright, ISBN and barcodes. We debated including a 'cast of characters' sort of like in a play but opted for a sketch of the farm and our farm team. That meant time with a sketch artist introducing her to the feel of the book, the farm, the animals and the characters.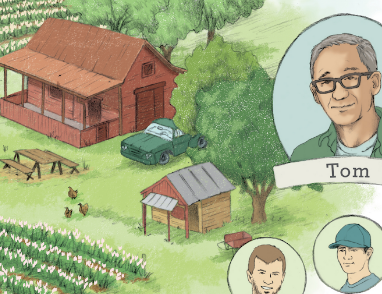 A copy editor was the biggest challenge. I bet I contacted six different suggested copy editors when one night on Facebook, an old friend, a talented journalist popped up.  She'd written a newspaper story on the farm 15 years ago — Margaret O'shea would be perfect!
She too helped with flow and some content, over coffee at Waffle House. But mostly, she worked on-line and her interaction was with Kevin. He'd explained the goals, the preferred Chicago Manual of Style, schedules and botanical Latin formatting.
I sorted through thousands of photographs making possibility folders. Kevin and I whittled those down at various brewery and coffee shops looking for quality, resolution, connection to text and even Kevin's requirement that each photo have something just a bit 'funky' in it's angle, focus or content. With photos selected, it then took about three full days to re-title and organize photos in a cloud folder and key them to the text. Within the text, I inserted low-resolution copies with captions. That way the book designer would know exactly what pictures went where.
Kevin brought on the book designer, a talented, experienced graphics guy with great publishing credentials. He worked from afar, from across the country in fact. As I said earlier, I loved being around creative, talented people, but I never met this guy. However, I began to feel like I knew him from his comments, from his prompt work habits, from brief encounters with other people who'd worked with him and of course from a bit of of social media stalking.
The way I've told it, this may seem like a kind of chronological process; creative content, editing, formatting and planning, then final book design.  Really everything overlapped. Refinements continued.  Wait. Refinements continue. For example a picture that seemed perfect printed poorly in the final galley. It has to be staged and shot again. A mention of a date in chapter one didn't mesh when the story timeline continued in chapter six. The index changed constantly. Kevin followed each detail at the same time he worked with the platform, Blurb, to ensure that the book designer, the sketch artist and I understood the digital formats that would be needed for final printing. There were people involved in the final printing that I never even talked to.
In fact there were so many people who helped, I also decided on an unconventional acknowledgments section. Actually, I hate to sound cheap, but that and the index decision came about as a result self-publishing too: I have a better understanding of the actual cost per page of printing. The final book index is different too — we just couldn't handle any more coordination.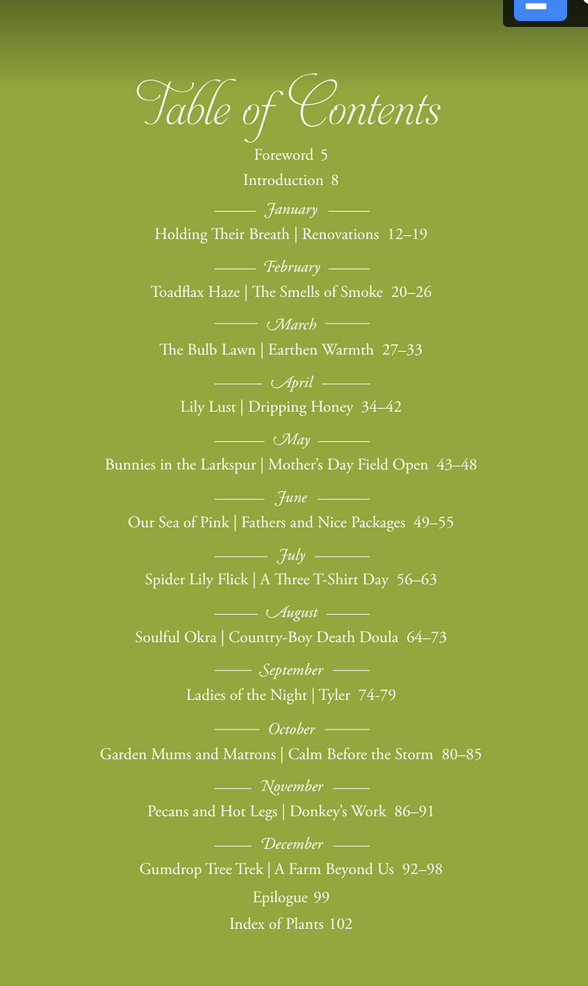 I indexed plants, it is a plant book, but the general index, being done by a friend near Clemson, a librarian who values a proper index, will be on-line for now. In a subsequent printing, it will be put into the book.
From former librarian to young sketch artists, from my oldest friends and long-gone father, the stories in this book and the stories of making this book, made me. Being with those people, remembering them, working with them and maintaining my rights to my stories, that's why I self published 'Funky Little Flower Farm."
I love being with creative people in action, with friends excelling at what they love and I'm rich with people who love and support me, that's why and how I self published.