Fall Garden Visiting Slide Show
November has been a busy time with garden visiting and talking and trading plants and such.  Here's a little slide show of a few of the gardens we've visited.   We're still dividing plants, no it's not too cold.  But next week is sharing time again;   on Monday, Bob Polomski & Jenks talk about Deep Rooted Wisdom on Your Day at noon.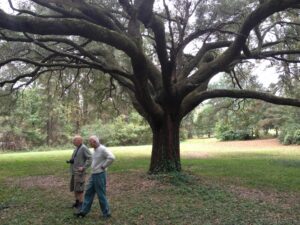 Thursday, I get to do a presentation on the history, breeding, selecting, mixing with other plants, using in modern gardens, medical and sustainability of plants in the genus Crinum to a group of master gardeners near Charlotte, NC  (only in NC is there a plant group so geeky as to request that — imagine).  If you're in the area Thursday and want to come, let me know.     Enjoy the pics!
[Not a valid template]