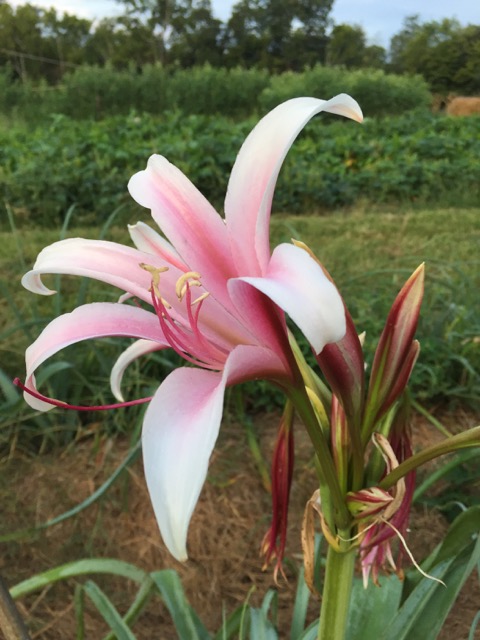 Plant Evaluation — Selecting New Crinum Varieties
I'm a tough critic when it comes to plants, especially when evaluating plants we'll sell or share or use in gardens, streetscapes or bioswales.  Nothing floppy, nothing wimpy, nothing that doesn't make a great all around garden plant makes the cut. Because I know their potential well,  having grown them since the 70's I'm especially hard on crinum.  It's a huge genus, full of potential and full of garden failures too. Some just don't make the transition from wild to garden well.
Granted, my personal collection of plants includes some quirky crinum; plants that bring memories and fascination but may not make excellent garden plants. And I need to know the failures to best evaluate the potential in crinum that are new to me.
So over the years, I've only introduced three.  One took 13 years from the first time I saw its lovely face, and it's only now being tested at botanical gardens including Riverbanks, Missouri Botanical and The National Arboretum. (Crinum bulbispermum 'Aurora Glorialis')
Here's a new one.  I've just started with her.  Can't decide if maybe she's a bit too crazy.  Do I really need that in my life?  Do we really need crazy, quirky, novelty crinum varieties like this cut leaf, twisted petal crinum in our gardens?
Here's a little video of this Crinum bulbispermum selection of questionable value!
UPDATE;  2019  I like this one more and more.  Here's an updated photo and a proposed named; Crinum bulbispermum 'Beech Bikini'