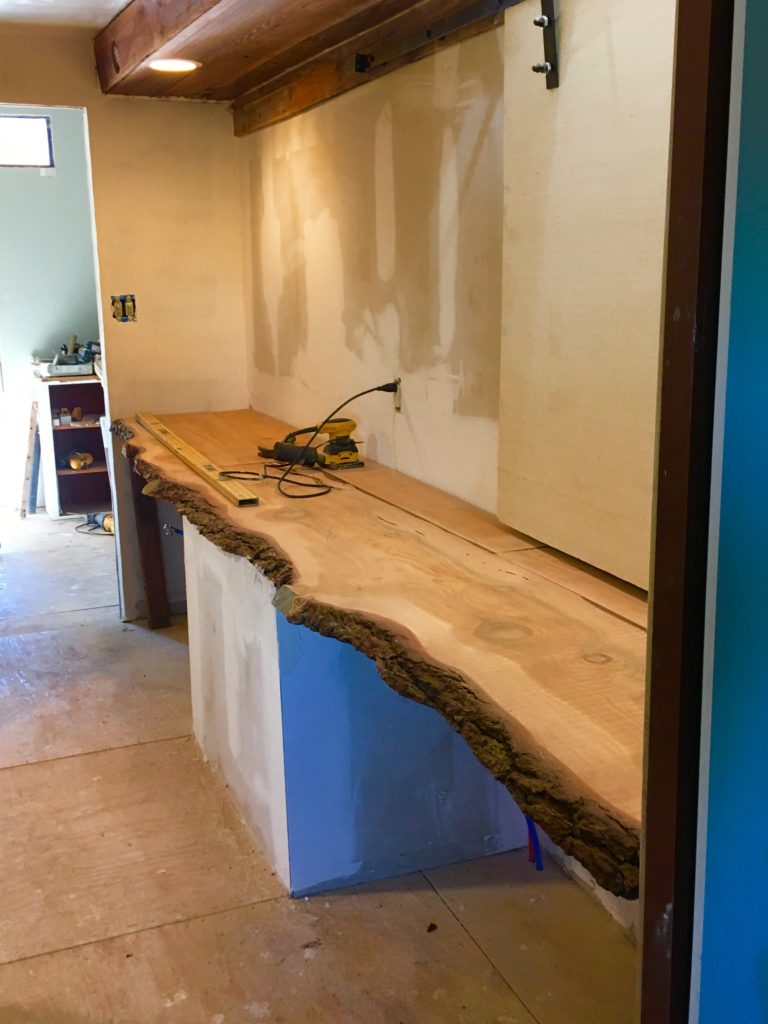 Deodora Countertops from Storm Damage
When the saw mill guy untarped our deodora lumber, the fragrance made every man there stop, enjoy and forget about the heavy work ahead.
I thought of my little deodora, how I dream of watching it grow, providing privacy and shade. I don't think of it's death. I dream of the teenage years, it'll need some help, some pruning and guidance. If all grows well, I'll see it become an adult, majestic in shape and helpful in shade, making a place for people to sit under it, to pick things for wreaths and home to birds and critters. I never picture it's death.
I hope who ever planted these Deodoras, one of the ladies of Redcliffe or more likely a grungy laborer with her child playing in the dirt, pictured the glorious years we've climbed, driven under them, used their cones and branches for Christmas. I hope they didn't imagine those decades of neglect in the 70s nor them toppled by tornadoes. We've used those parts for benches and arbors. They didn't need to think of those things, I don't think of those things when I plant a tree. But I think they'd be happy that this year, after the storm we had the time and connections to take the 30 inch trunk to a saw mill with some general ideas of what it might become.
Hank knows wood. He loves wood. So I asked him to use his judgement as he milled; to make it into flooring or shelf wood or thick slabs for outside tables, whatever the wood told him too. Deodora is renowned for being rot resistant so it makes a long lasting outdoor wood. It's said to be used for temple building in it's Himalayan homeland.
My friends Elliot and Doug did all the heavy log cutting. Another friend milled it for us.  At his mill, weeks later, four of us loaded 2,000 pounds of thick slabs onto a trailer; still with no great idea of how we'd use them. But when we got home we realized they were just the size for a bathroom needing counter tops. We went right to work. That meant sizing up each slab, evaluating the live edge, finding the handsome and most secure bark, looking for pretty knots and evaluating which one we could sacrifice to use as fill-in lumber.
'That is the most satisfying cut I've ever made' Ezra said as he finished up the final straightening. The fragrant saw dust, the clean cut on what would become counter, even the scraps, satisfying.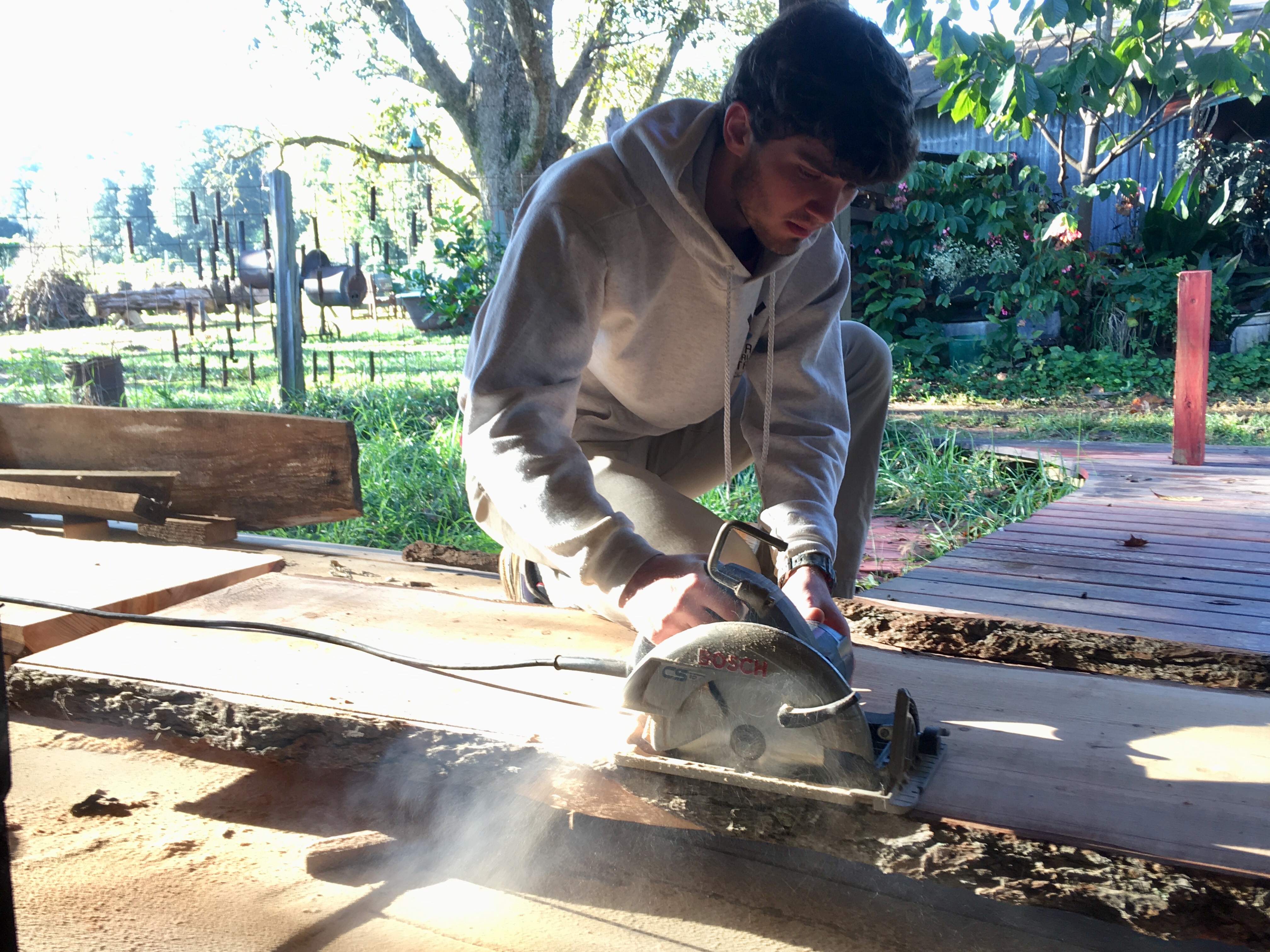 For a few months Deodora tar, sap, will ooze out into hardening puddles. Laying the counter in place is is only the start. Our wood has a 38% moisture content. That's low for fresh wood but far from dry. Over the next few months, we'll let it sit in place. It'll shrink and crack a little. We'll sand and plane. At some point, we'll cut in holes for the sink. Then, rub it all down with poly, wax, oil or resin.
Other planks may become a mantel or pick-nick table. She'll keep giving far beyond decades of shade and greenery. She'll warm toes, hold books and serve meals. The spirit of whoever planted this sapling and of course the spirit of the tree, live on beyond the green years, in our love of the wood, the lady and tree.