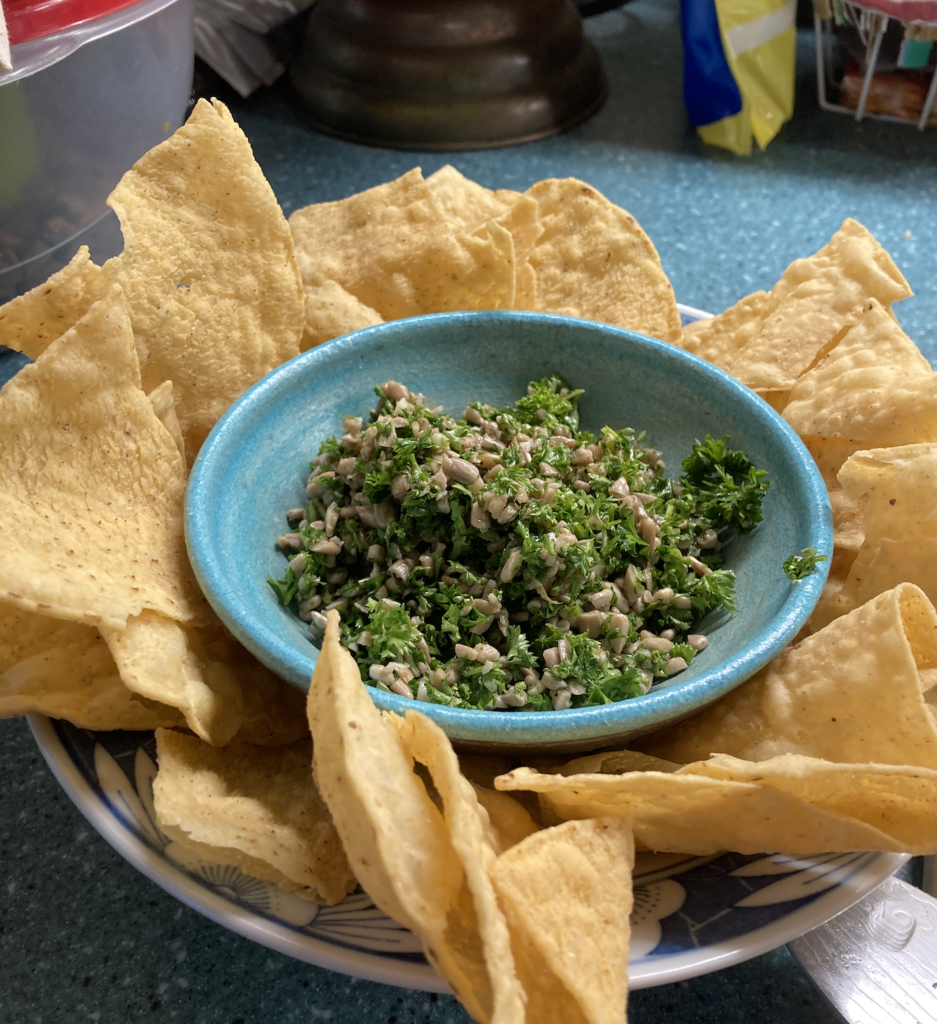 Jenkster's Parsley Party Salsa
It's too easy to grow and too good for your body to be used only as a garnish. Years ago, I came up with this way to use a lot parsley in a salsa — it is an unexpected crowd-pleaser inspired by a trip to Cambodia!
The ingredients list is below. Here's what to do:
Chop a bunch of parsley up really fine.