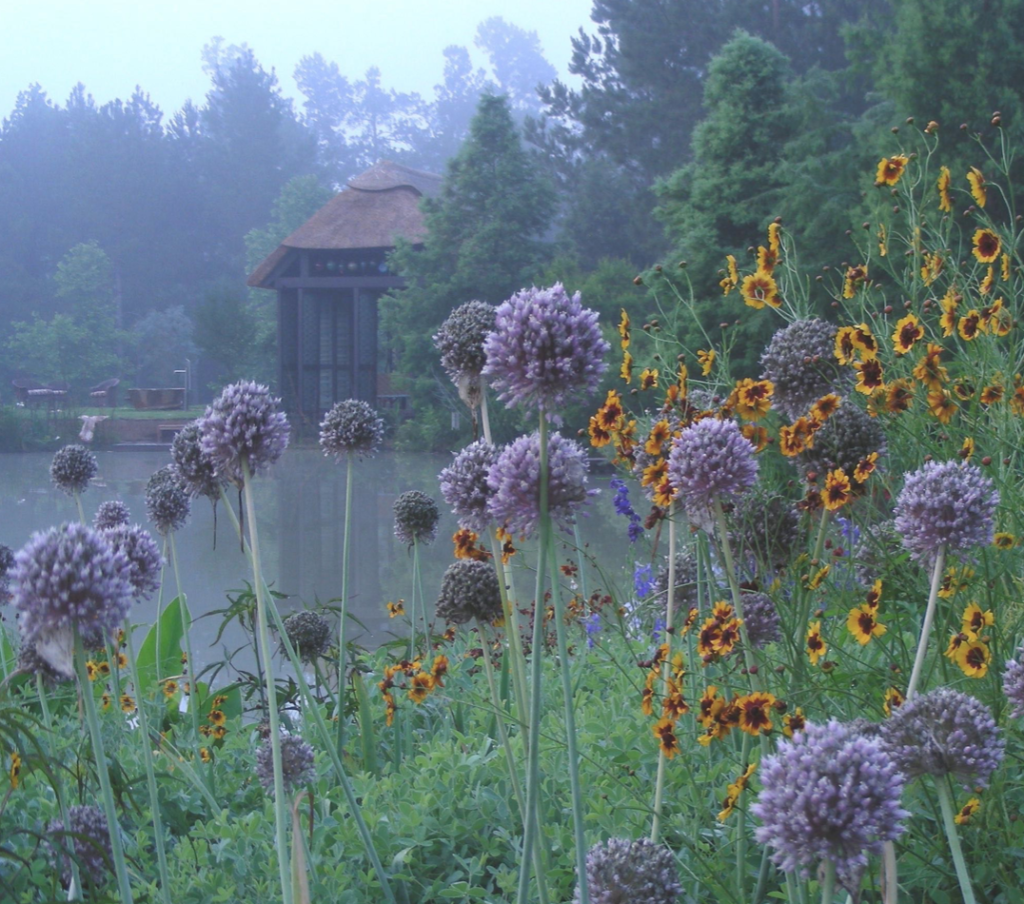 "Over the past decades, our plant pallet changed in ways other than you might expect. Plant explorers and breeders bring new plants into nurseries. They, as well as garden designers, decorators and all sorts of cultural leaders, become the tastemakers, slowly changing which plants we can get hold of…..One slow, huge change, tracks our shift from a rural to urban society and a focus only on aesthetics; discarding the value of growing plants that are useful.
Slowly, we lost a connection to a time when plants were our pantry, hardware store, art supply, and medicine cabinet.  Reconnecting, passing down that connection is easy; it starts with a shift in focus and intention."
—- From Deep Rooted Wisdom; Stories from Generations of Gardeners
The outline below follows a presentation on mixing food plants into regular old landscapes. It's a 45 minute presentation for the Florida Nursery, Growers & Landscape Association's annual trade show in Orlando, 2016.
The trendy word is foodscaping. But it's nothing new. A centuries old philosophy called agrarianism, tied to the Romantic era, extols the virtues of bringing bits of rural life to city people. Traditional French Potager gardens mix formal design with food plants. Antebellum plantsmen like James Henry Hammond's 1830's plantation in South Carolina included a 400 acre landscape designed to be agricultural experimentation and beautiful–bringing exotic crops right up to the front door.
But even when unintentional, even in modern, bland landscapes, you can find plants to eat. People are amazed to learn that a common plant, like a yucca, already in their landscape, can be used for salad. Or that yaupon holly makes a great tea.
Of course, new plants constantly come to markets and gardens. And plants rarely considered pretty, like rice, even find a place in home landscapes. Even mushrooms get mixed in by crafty gardeners.
Let's look at some old common plants and talk about some of the lessons that can be taught through foodscaping.
You are probably already growing lots of edible plants. These common landscape plants have, at various times and in various cultures, been important food plants.
Pineapple Guava, Nopals, Daylily, Jelly Palm, Yucca, Roses, Alliums, Nasturtium, Rosemary, Basil, Yaupon Holly, Tiger Nuts.  Yep Tiger Nuts; exotic and expensive, they come from a common landscape weed, nutsedge.
Case Study; Including Small Woody Fruit Trees & Vines
From the subsoil of a new home construction, this client wanted a grassy meadow with some orchard trees in it. She wanted no turf, no irrigation system, no tractors and it all planted organically.
We mixed into her landscape:
Kiwi, Prunus mume, Pomegranate, Figs, Olives and Sand Pear.
And we used some fast annuals or perennials to make things pretty quickly. Edibles included fennel, tansy, chervil and bulbs of elephant garlic bought from the grocery store. Winter seed ins were Flax (Linum), Toadflax (Linaria maroccana)
Case Study; Annual Asian Veggies in Winter Gardens
Riverbanks Botanical led the introduction of Asian Veggies in cool season plantings back in 1990.  Red mustard, Italian Kale, Swiss Chard, Mizuna, Pak Choi, Rice. PhD students at NC State followed up.  Today Riverbanks uses all sorts of veggies and the killer purple leafed rice in gardens.
Case Study: Using Muscadines for Vertical Gardening
Turning a downtown back lot into a green staff entrance and break area, was the mandate from this commercial client. To provide pleasant access from a parking lot to a renovated Main Street building, we planted narrow spaces with grasses and frog fruit and trained climbing muscadine vines. The most handsome is the muscadine variety 'Nesbit' which never has any pest problems. It is self fertile, but honestly you need a pollinator to get good fruit.
Case Study: A 70 Year Old Pear Tree Brough into a Modern Garden
This clients grandmother planted a pear tree in the 40's. So this plant not only provides bushels of fruit, but tender memories. During renovations of the garden, we protected the pear, the memories and the stories of the tree during years of construction.  The pear even stayed in place, happily disrupting the formality of a new garden. The pear, variety 'Keiffer', is long lived and needs little care to make bushels of fruit. Even when it eventually died, we turned it into a sculpture.
Case Study:  Teaching Lessons in History, Culture, Cooking and Soil Science on an Organic Lily Farm.
Okra, butter beans, Congo peas, gourds & Jerusalem artichokes become story telling tools to help urban visitors understand issues of modern agriculture on our little farm in South Carolina. Since our field nursery is organically manged, we grow our vegetables right in the field.  12 months out of the year, we eat from the lily fields.
During the presentation, I'll expand on and share pictures of these gardens mentioned and our fields. Most importantly, I remind listeners that for most people, what's important is not the quantity of food that comes from foodscaping, it's the reminder to us and to our friends that we are part of a great big important cycle; that we are what we eat.